Programs and Curricula
Our Children's Ministry offers programs during services on Sundays as well as other events for parents and kids.
---
Sunday programs and visitor information
We offer Sunday children's programs for all children from birth to fifth grade at our 9:30 & 11:30 a.m. services. There is no childcare during the 5 p.m. service.
Sunday programs
TIME

Age

Location

Check in Begins

9:30 a.m. & 11:30 a.m.

Nursery (newborn-2's)

4th Floor

9:00 a.m. & 11:00 a.m.

9:30 a.m. & 11:30 a.m.
4th Floor

9:00 a.m. & 11:00 a.m.

9:30 a.m. & 11:30 a.m.

Elementary (Kindergarten

4th Floor

9:00 a.m. & 11:00 a.m.

9:30 a.m. & 11:30 a.m.
Elementary (1st- 5th grade)
6th Floor

Children dismissed to class during service

11 a.m.

Dive Deep Hour (1st- 5th grade)

6th Floor
Prior registration required- children will be moved to their classes by their teachers
9:30 a.m. only
6th Floor
9 a.m.
5 p.m.
No childcare
Visitors
We look forward to your visit! The first time you visit with us, please go to the welcome table in the lobby. You are welcome to attend class with your child for a few weeks until your child becomes accustomed to it. If you decide to attend regularly, please inform the floor supervisor so your child can be registered to one of our classes.
Our security policy for Sunday School classes
To ensure the safety of our children, we only allow those with a pre-printed tag to enter the ministry area. These tags are obtained from the designated check in kiosks on the 1st, 4th, and 6th floors. No child is ever allowed to be left alone with one adult. Either the parent or guardian must be present or at least two adults must be present with the child.
---
Curricula: Dive Deep Hour 11 a.m. - 12 p.m.
Every Sunday we have a program from 11:00 a.m.- 12:00 p.m. for elementary students for deeper engagement and teaching. You must register ahead of time for this program. If you would like to reserve a spot for your child to join us for our Dive Deep Discipleship Hour elementary programs, please contact Jenny at jenny.barker@redeemer.com.
Visitors, please see our regular Sunday service programs.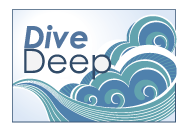 Every family will want to make "Dive Deep" a priority. Your child will be a part of a discipleship group that will stay together all year — and that will be led by mature Christian teachers who build community and guide the group through fundamental questions such as, "What does it mean to believe the gospel?" and, "What does it mean to follow Christ?"
---
Curricula: 9:30 a.m. & 11:30 Hours
Nursery (newborns to 2-year-olds)
Each nursery class is visited by an engaging curriculum teacher who ties every lesson back to God as creator and introduces the Bible as God's word. Additionally, our permanent staff teachers lead circle time, story time, coloring activities and snacks each week.
Check-in begins at 9:00 a.m. & 11:00 a.m. for the morning services. If your child is staying through the Dive Deep hour, they will stay in their classrooms and have additional activities until you pick them up at 12:00 p.m.
Wonder Worship: 9:45 a.m., 11:30 a.m.
Wonder Worship is a large group worship time during which our preschoolers will be introduced to the Bible as one complete story about God's love and redemption through Jesus Christ.
Each week they will explore the Bible chronologically, and experience how every part of the Bible points to Jesus. Then they will have small group time, providing an opportunity to build relationships -both with peers and leaders- as they apply and reflect on the lessons through art, activities, and prayer.
Elementary (kindergarten to fifth grade)
Check-in for Early Kindergarten: 9:00 a.m., & 11:00 a.m. (4th floor). Kindergarten children have the option of attending the first part of the worship service with their families and being dismissed with the rest of the elementary children, or being dropped off directly in their Kindergarten classroom prior to service. In this "eary K" program they will have an introduction to the lesson and participate in some extra activities until Children's Worship begins. They will then be escorted by their teachers to Children's Worship.
Elementary children (1st- 5th grade) attend the first part of Redeemer East Side's worship services with their parents, and once they are dismissed, are escorted to Children's Worship (K-3rd) or ID 4/5 (4th and 5th grade). If your child attends the 11:00 a.m. Discipleship Hour, "Dive Deep," teachers will escort them appropriately to their designated classrooms. You will then pick them up at 12:00 p.m. after Dive Deep.
Children's Worship (K-3rd grade): 10:00 a.m.-10:25 a.m., 12:00 p.m.- 12:25 p.m.
Children's Worship is a time of high-energy music, skits, and interactive gospel teaching, highlighting is the center of every part of the Bible.
Following worship, children will break out into small groups designed to encourage them to apply what they have learned with their friends. This will also be a great opportunity for our kids to invite their friends who don't attend church yet to hear the gospel in a fun and engaging way.
ID 4/5 (4th and 5th grade): 10:00 a.m.- 10:45 a.m., 12:00 p.m.- 12:45 p.m.
A pre-youth group community developing a stronger Gospel identity.
Through gender specific small groups, our 4th and 5th graders will build community and explore where their identity is found.
---
Mustard Seeds
Mustard Seeds meets during the first Sunday morning service from 9:30 a.m.- 10:45 a.m.
Mission
The Mustard Seeds Ministry teaches and celebrates the gospel for developmentally delayed children in an adaptive classroom setting. The existence of the Mustard Seeds classroom enables Sunday worship participation for families of children who have difficulty learning in mainstream Sunday School.
Method
Adaptation of Sunday School curriculum to our kids' abilities.
Cumulative learning of concepts taught in smaller increments for those with language or cognitive processing challenges.
Sensory-rich lesson plans that accommodate different learning styles and abilities.
Small student-teacher ratio to give appropriate learning support to each child.
Classroom environment that is highly structured and routinized.
Integration into large group children's worship with support and sensitivity training.
Community
Mustard Seeds parents and volunteers meet often outside of the classroom for fellowship, special education training and fun. Parents feel cared for by Mustard Seeds, and consequently, they give into each other's lives — from sharing special education information and babysitting each other's kids to giving prayer and encouragement.
If you are planning to visit the Mustard Seeds classroom please contact [email protected] for registration.