Redeemer East Side Pastoral Search
In the spring of 2021, our Senior Pastor for Redeemer East Side, Dr. Abraham Cho, stepped down after six years of faithful service to the Congregation and even longer to Redeemer Presbyterian Church. The Congregation quickly moved to elect a Pastoral Search Committee to oversee the selection process of a new Senior Pastor.
"Behold, I am doing a new thing; now it springs forth, do you not perceive it?"

— Isaiah 43:19b
---
Worship Night

We invite you to an evening of prayer and praise on Thursday, October 28 from 7 to 9 p.m. in person at Temple Israel. Join the Pastoral Search Committee and your fellow East Siders for this special time of worship. Registration is required.

---
Pastoral Search Committee
The Pastoral Search Committee (PSC) was nominated and approved by Redeemer East Side members and includes a broad representation of our congregation across age, race, marital and vocational status. We are honored to serve in this capacity and we invite you to join us in confirming our church vision and pastoral profile. Throughout this search process, please do not hesitate to reach out to us with your feedback, questions and comments at [email protected].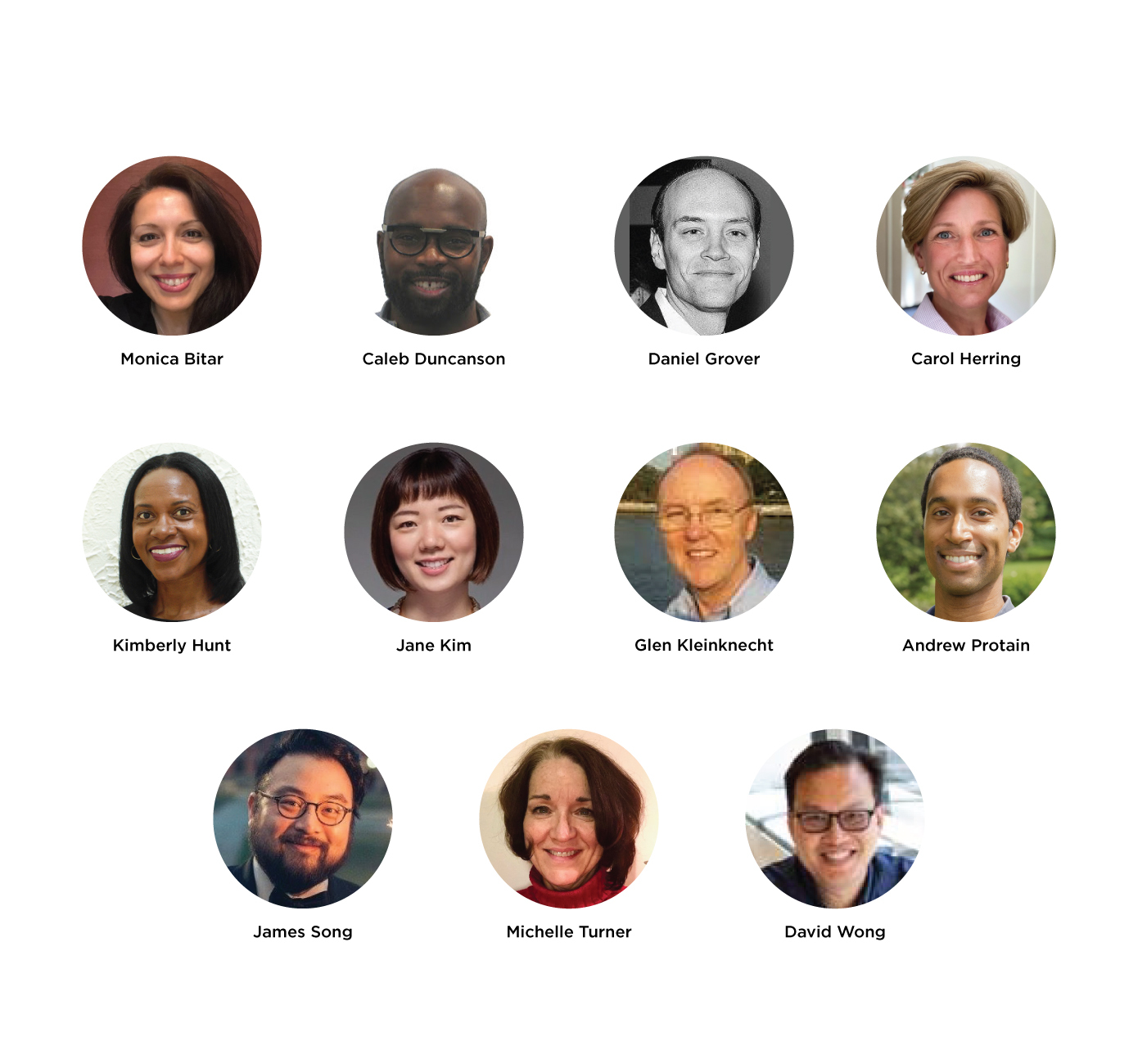 ---
Monthly Pastor Search Prayer

We invite you to join us every last Sunday of the month from 9:45 a.m. to 10:15 a.m. for a time of prayer over the pastor search process and the work God is doing in and through our congregation. We meet on the 5th Floor of Temple Israel (112 E 75th Street).
---
Process

PHASE 1: ORGANIZATION

Nominating Committee selects the Pastoral Search Committee and Chairman
Nominating Committee selects McGowan Global as a consultant to help guide the Pastor Search process.
RES Members vote to approve PSC members at congregational meeting on June 13, 2021.
McGowan Global hosts Discovery Weekend Focus Groups for RES Congregation.

PSC forms subcommittees and positions listed below to mange and implement the search process:
Church Survey Committee

Focus Group Committee
Church/Pastor Profile Committee
Prayer Committee

Website Committee
Candidate Management Committee
Sermon Listening Committee
Document Development Committee
Communication Coordinator
Secretary
PSC prays together weekly and prepares for candidate selection by reading Preaching by Tim Keller and discussing the book together.
PSC has internal training with McGowan Global.
Survey Subcommittee designs, sends out and analyzes survey to RES Congregation on Church Vision and Pastor Qualities.
Prayer Subcommittee creates a prayer guide for the RES Congregation throughout the preparation process.
Website Subcommittee sets up a PSC webpage within the RES website.
Focus Group Subcommittee prepares for and conducts Vision and Brainstorming sessions with RES Congregation in small groups, including time for Q&A.
Church and Pastor Profile Committee develop preliminary Church and Pastor Profile based on congregational input from survey and focus group results.
Training is provided for the PSC on sermon review through City to City professionals.
PHASE 2: COLLECTION
PSC publishes the Church and Pastor Profile and solicits candidates with the support of the Congregation, and Pastor and McGowan Global recommendations.
Candidate files created in a confidential google drive for the search committee.
PHASE 3: EVALUATION

Candidate Management Subcommittee implements a candidate evaluation process and manages remote interviews for the PSC members.

PSC interviews candidate selections, reviews sermons, gifting profiles, references; and conducts remote interviews for candidates.
PSC narrows down to no more than three finalists.
Members of the PSC visit each finalist within their current local church, to listen to them preach, evaluate the ethos of their worship service, and interview the candidate, spouse and family (if applicable).
PHASE 4: SELECTION & COMPLETION

Background and reference checks are conducted on the final candidate.
PSC votes internally to select the final candidate.

Personnel Subcommittee finalizes the arrangements for a public visit. The finalist makes a weekend visit to interview/meet with RES staff and lay leaders, deliver the sermon and be introduced to the RES Congregation.
The candidate is introduced to the RES Session.
Follow-up with RES Congregation for feedback on the finalist.
Travel plans to visit candidates and to have candidates visit RES may be modified due to CoVID and the Search Firm's recommendations.
PHASE 5: COMPLETION

PSC distributes final report and recommendation to the RES Congregation.
RES Members vote to call the Recommended Candidate at a Congregational Meeting.
Presbytery confirms the Called Candidate.
Presbytery installs the Called Candidate as the new Senior Pastor of Redeemer East Side Church.
---
Frequently Asked Questions
Throughout this search process, please do not hesitate to reach out to us with your feedback, questions and comments at

[email protected]

.