Redeemer Presbyterian Church – East Side Update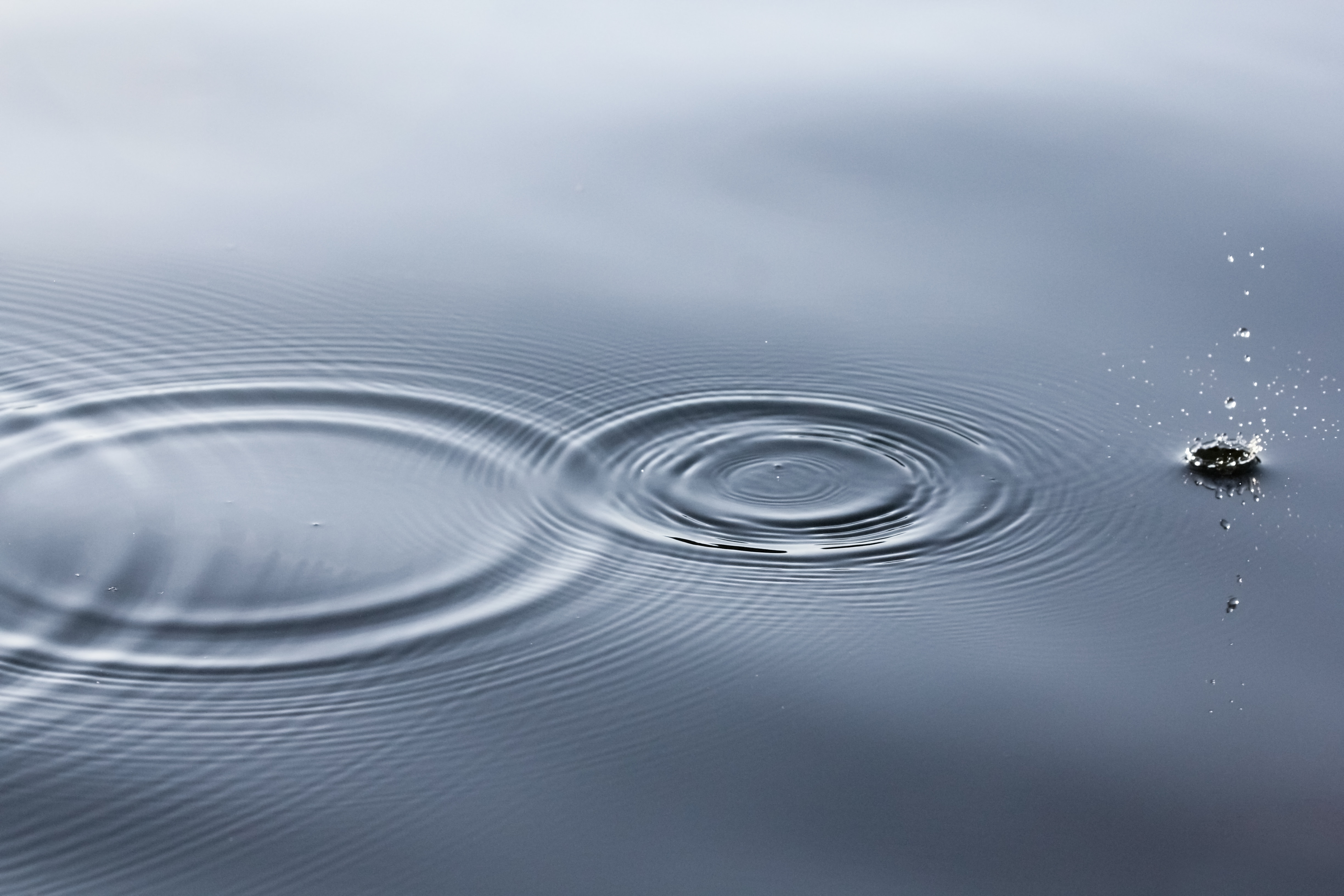 Easter, for most of us Protestants, has largely been observed as a single Sunday. But for many Christians today and throughout history, Easter is celebrated as a 50 day feast, spanning from Easter Sunday all the way to Pentecost Sunday (which falls on June 9 this year). This fifty day season we are in now is called Eastertide. I love that word because it suggest the image of waves rippling through the universe in the wake of Christ's resurrection. When the world woke up that first Easter morning, everything had changed.
So, in a very real sense, the Stories of Movement that we have been looking at all year long are just eddies in the current that was released at Christ's resurrection. And so it is no surprise that even at the beginning, Jesus chooses the underestimated and the ignored to be the ones who would spark the movement that would change the world. The gospel writer Luke, true to his particular interest in marginalized groups, tells it this way in Luke 24:1-12:
1 But on the first day of the week, at early dawn, they [the women] went to the tomb, taking the spices they had prepared. 2 And they found the stone rolled away from the tomb, 3 but when they went in they did not find the body of the Lord Jesus. 4 While they were perplexed about this, behold, two men stood by them in dazzling apparel. 5 And as they were frightened and bowed their faces to the ground, the men said to them, "Why do you seek the living among the dead? 6 He is not here, but has risen. Remember how he told you, while he was still in Galilee, 7 that the Son of Man must be delivered into the hands of sinful men and be crucified and on the third day rise." 8 And they remembered his words, 9 and returning from the tomb they told all these things to the eleven and to all the rest. 10 Now it was Mary Magdalene and Joanna and Mary the mother of James and the other women with them who told these things to the apostles, 11 but these words seemed to them an idle tale, and they did not believe them. 12 But Peter rose and ran to the tomb; stooping and looking in, he saw the linen cloths by themselves; and he went home marveling at what had happened.
As one author has noted, for these brief moments, the church of God was comprised entirely of women. This is especially significant when we remember that in that patriarchal culture, a woman's testimony wasn't even considered admissible in a court of law. The apostles' dismissive response in verse 11 reveals just how deep these biases ran.
So, during this Eastertide, do you dare underestimate how God can use you to play a part in the waves of his grace that is causing the deserts to bloom in the wake of Christ's victory over sin and death?
Warmly,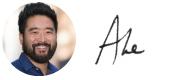 Rev. Abraham Cho
East Side Senior Pastor
---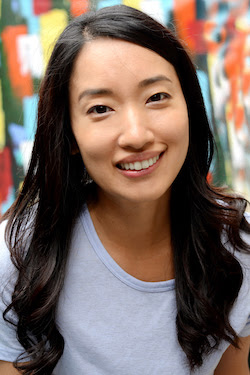 "Before Gotham, my identity was in my work, and work was a way to prove my worth. . . I now see work as an expression of loving God and God's love and grace working in me to bring renewal."
April Bang, Gotham Class of 2018
I was born and raised in New Jersey and moved to Seoul, Korea when I was ten years old. I moved back to the United States for college and started a job in the financial district in NYC right after graduation. Currently, I am a doctoral candidate in the Adult Learning and Leadership program at Teachers College, Columbia University. Prior to my studies, I taught leadership to undergraduate students in Seoul, where I discovered a passion for teaching and leadership development. Before teaching in Korea, I was living in NYC and working in the non-profit sector in the area of international criminal justice reform, which was also incredibly meaningful.
I heard about Gotham through friends who were alumni or current fellows. I would run into friends in the city, and they would ask if I had heard about Gotham. They would tell me about their formative experiences in the program and suggest that I consider applying. Friends who were fellows would also invite me to gatherings with other fellows, or I would see fellows participate in CFW events together. Whether through people sharing about their experience with me or what I observed, I could sense there was something special shared, by way of experience and relationships, among the fellows in community.
Before Gotham, my identity was in my work, and work was a way to prove my worth. This drove me to focus on my performance as a way to earn approval or acceptance, which frequently caused stress and anxiety and drew me away from community outside of work. Through Gotham and after Gotham, I now see work as an expression of loving God and God's love and grace working in me to bring renewal. This has allowed me to approach work and community from a place of love, deeper rest in my heart, with greater purpose and freedom, as well as with a clearer sense of calling and vocation. I am also now more intentional about infusing prayer and seeking community support and accountability in all that I do for work, for that is where I feel faith will be sustained and ongoing transformation can happen.
Thinking back on my Gotham class, the experience of exploring idols of the heart and going deeper in community at the retreat in January stands out for me. In Life Together, Dietrich Bonhoeffer discusses the practices of confession and communion as a way to "final breakthrough" to community. I felt the retreat provided a space for the beginning of such a breakthrough for me and other fellows. Here, we were able to let our walls, masks, and guards down and move past our idealized expectations of community and of ourselves to share more honestly and listen to each other with care and compassion and without judgement. Bonhoeffer in Life Together states that "Just as love to God begins with listening to His Word, so the beginning of love for the brethren is learning to listen to them" (1954, p. 97). And in this space, I felt we were able to listen, embrace, and "see" one another more authentically, not only from the place of our strengths, affinities, and met expectations, but also from, or perhaps even more through, our brokenness, fears, struggles, insecurities, and disappointed expectations. As a community, we were learning how to bear each other's burdens, love unconditionally, and help each other grow, and this was transformative as it was precious and beautiful to witness and encounter.
In allowing myself to be more vulnerable, honest, and open during Gotham, I experienced greater freedom and trust in God and an expanded capacity to love and be loved in relationships and community. If you have that desire to integrate faith with work and grow spiritually and personally in community, I would say that Gotham is a commitment worth making.
---

+ East Side Members, please attend the annual Congregational and Corporation Meeting on May 5 immediately after the 11:30 a.m. service to elect lay leaders and Board of Trustees.
+ Applications for Gotham Fellowship are due by April 30.
+ Parents, Vacation Bible School registration is open. Enroll your kids, and invite their friends and neighbors.
+ Join HFNY to distribute food and items, and pray with guests at Dream Center's East Harlem temporary relief station on Wednesday, May 1 from 5 to 7 p.m.
+ Prepare and serve breakfast with HFNY to low-income families and homeless neighbors at Living Waters in Bushwick, Brooklyn on Saturdays from 9:30 to 11:30 a.m.
+ Offer childcare, tutor, mentor and more with HFNY at A House on Beekman, an affiliate that offers programs from birth to career in the South Bronx.
+ May is our new Inspire Mercy Month. On Sunday, May 19 we will take our annual offering to support the mercy ministry of the Diaconate. Please consider giving beyond your regular giving.
+ Apply to East Side's Short Term Missions trip to Santiago, Chile happening August 8 to 18. There is also a July trip to Johannesburg, South Africa.
+ W83 Ministry Center invites you to Turning Toward Love, a conversation with about raising a child with special needs.