Redeemer Presbyterian Church – East Side Update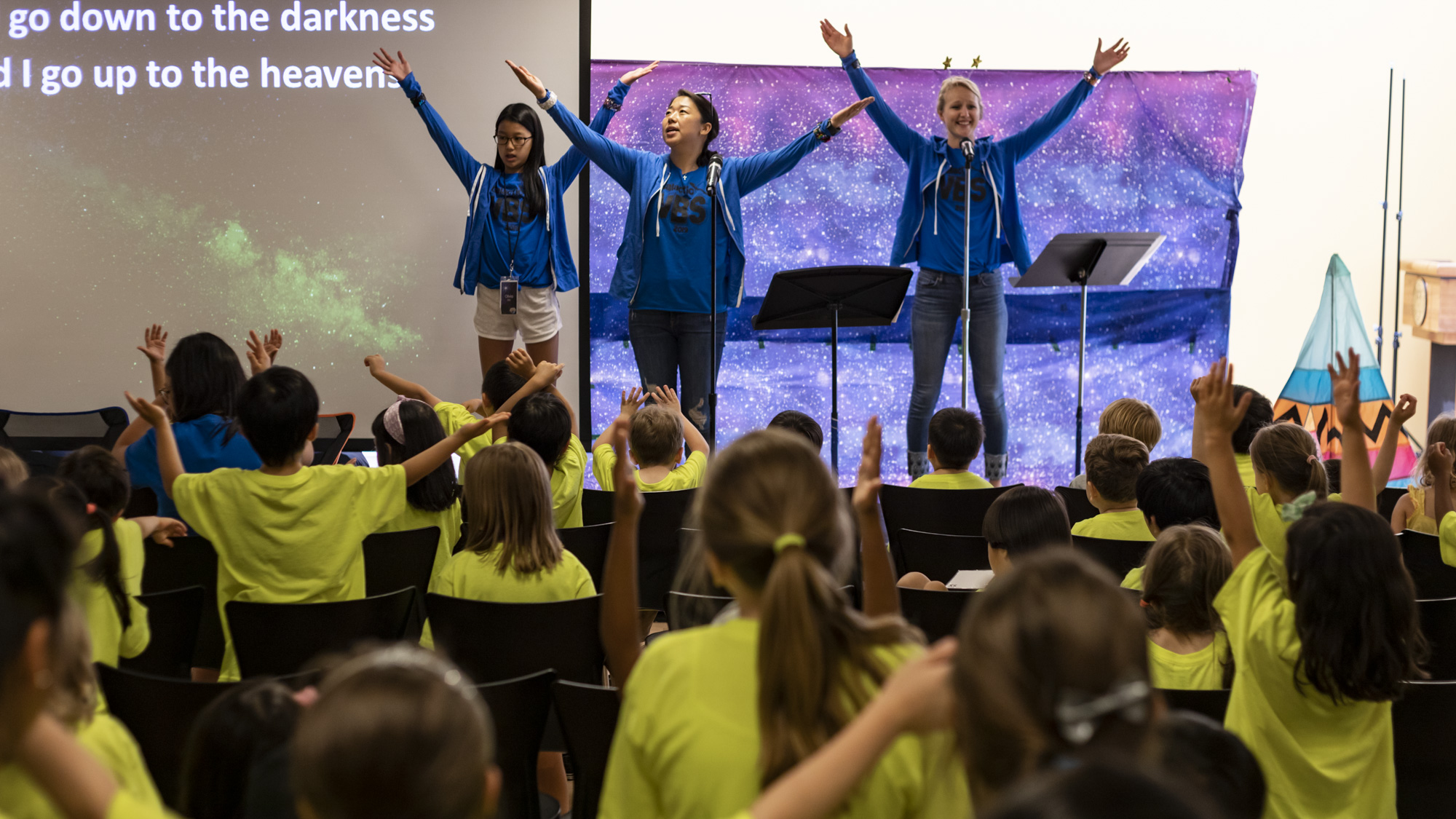 About a month ago, 135 children gathered to worship and experience Jesus at our annual Vacation Bible School (VBS). One of them was the daughter of the security guard of the venue, who happened to be working on the day before VBS began. As the guard watched staff and volunteers decorate the space, he asked if his second grade daughter could attend for the week. We of course welcomed her to join us.
On Thursday, four days into VBS, as this little girl sat in her small group discussing the immense love of God in sacrificing his son Jesus for each one of us, she burst into tears and exclaimed, "Wow, God loves me THAT MUCH! I have to tell my mom and dad that!" Her immediate reaction upon experiencing the overwhelming love of Christ was the desire to tell her parents who did not know God. She received so much joy that she had to tell someone, and she wanted to do it right away. Her child-like faith had no inhibitions to sharing the love she experienced.
Like this little girl, when we truly encounter the love of Jesus, our hearts explode with such joy that our instinct is to go and share with someone. We see this throughout the Bible in examples such as Jesus' encounter with the Samaritan woman and Mary's reaction upon meeting the risen Lord. It is individual experiences of Jesus that propel the spread of the good news.
As I contemplated the joy of this little girl's experience, I had to confess that my instinctual reaction when I'm speaking with people who hold different worldviews is not filled with such an urgency to share God's love. My introverted self often tends to take over, and it takes great effort for me to speak about my faith. Thankfully, the Holy Spirit overcomes my weaknesses and urges me into conversations I would not have initiated on my own. However, this only happens when I am actively and intentionally spending devotional time with Christ and praying for the people God has called me to speak with about him.
It is a daily priority for me to start my morning by meeting with Jesus—before making breakfast, feeding and putting the baby down for a nap, getting the kids dressed and off to school, or getting ready for work. Some days it's for five minutes, and others much longer, but it's crucial. On the days that I am filled with the joy of God's love I find the Holy Spirit guiding me in my relational conversations to take that next step. I am confident to trust that I am living from the overflow of his words and not my own. It doesn't mean I'm going to go out and proclaim my testimony to everyone I meet, but it does mean that as I listen to a parent friend, whom I've been praying for, tell me about her negative experience with organized religion, I can sympathize and respond from the love I've experienced that morning.
When have you last experienced the child-like fervor to share God's love as the second grade VBS girl did? Does your time with the Lord need some refreshing or recommitment? Consider signing up for the Redeemer Devotional, or utilizing The Songs of Jesus or another devotional book. I pray that the Holy Spirit will fill each of us with the passion of a new Chrisitan as we meet with him daily, and from that joy-filled passion we interact in each of our relationships with the urgency to share that God really does love each person THAT MUCH.
Warmly,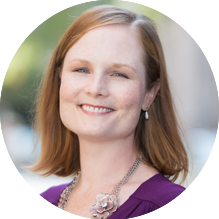 Lindsey Schultz
East Side Children's Ministry Director
---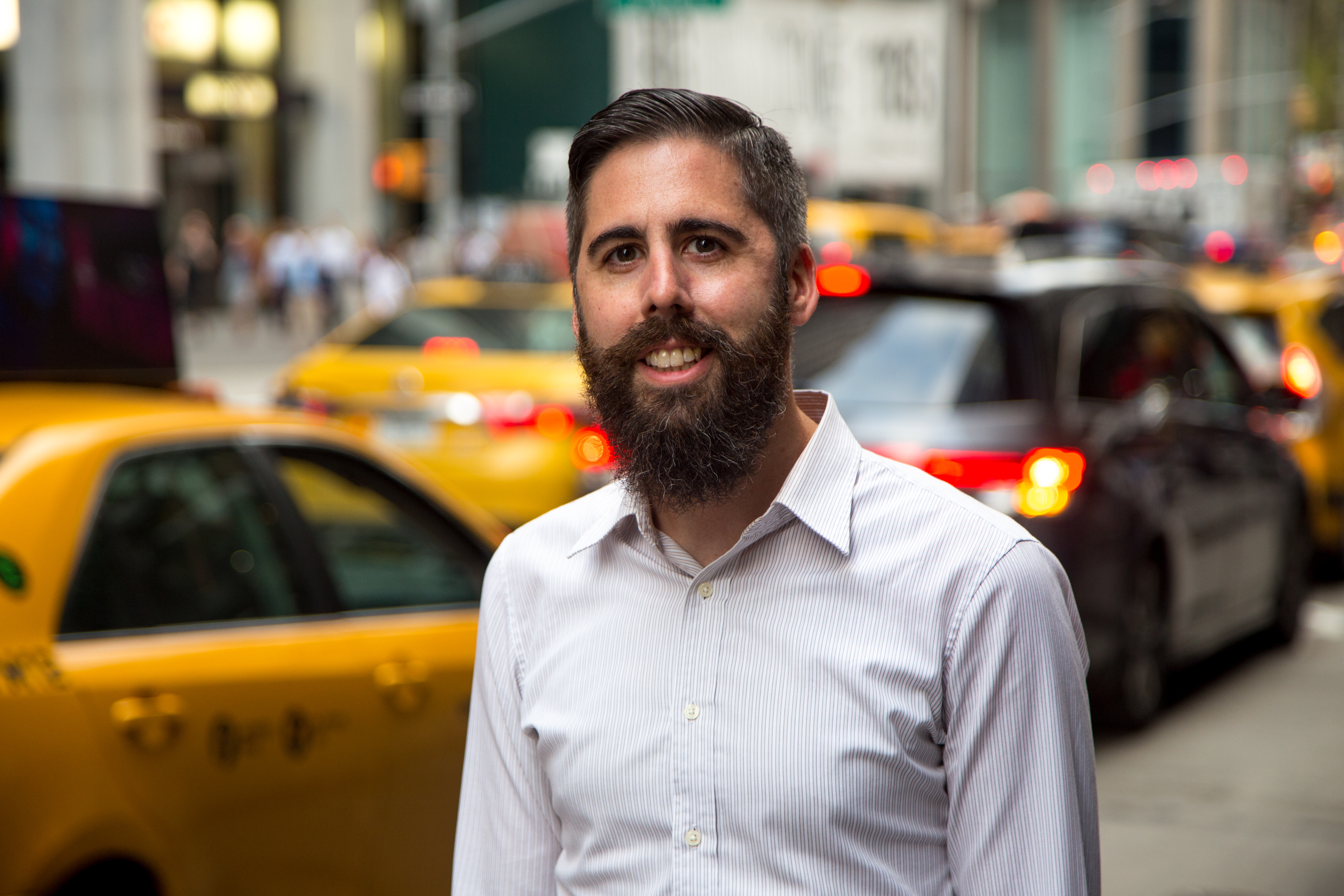 Kevin FogartyEast Side Community Group Intern
"I promised to keep rules — the big ones at least — and to help people in need when it wasn't too much trouble, and to try to be a decent person. In exchange, I would rely on God to help me get what I needed, namely success in my field."
For as long as I can remember, I believed in God. I had what I considered to be a workable arrangement with God: I promised to keep rules — the big ones at least — and to help people in need when it wasn't too much trouble, and to try to be a decent person. In exchange, I would rely on God to help me get what I needed, namely success in my field. With a degree in music, I worked non-stop writing and recording. I loved the work, but was consumed with this inherent need to stand out. My biggest fear was to be ordinary.
This so-called "understanding" I had with God was working well until in a sermon, the pastor described the perfect justice and power of the God of the Bible. His description unsettled me. I was shaken. On the one hand, I wanted God to be just. I needed to believe in his ultimate justice, that not only would he one day make all things that were wrong, right, but that he cares about today and the things that are wrong, bad, and evil. And I needed that for me to have any peace about the evil in the world and the wrong I've experienced. But if He were perfectly just, this now created a problem for me. I thought I was a pretty good person, but as I reflected, I now felt inadequate. I knew that I had not and could not obey God perfectly. I did not love my neighbor as myself. My heart was often indifferent to those in need. My list of failings, it seemed, was extensive. I had thought I was on good terms with God, but now I realized I was separated from him because of my imperfect life. And I realized I was incapable of doing anything to bridge that gap.
At the pastor's suggestion, I began re-reading the stories about Jesus. It became clear that I was being engaged by a person. Here Jesus was, speaking to me: personally, now, offering forgiveness, peace and rest. Then I read where Jesus said, "If anyone would come after me, let him deny himself and take up his cross daily and follow me." I had always believed Jesus existed, but now he was asking me to follow him which was something very different. How could I trust Him? Though I tried to put this question behind me and go back to life as normal, I could not find peace. This lasted several months until one day, I found myself thinking about the passage of Jesus' crucifixion. But this time, it was personal because I saw that he was dying for me. I knew I was undeserving of this free gift, but Jesus gave up everything, even his life, for me and it was His joy to do it. That is a God that can be trusted. That day I gave up trusting in my own goodness and accomplishments as a way to make myself presentable to God, and instead I trusted in Jesus as my only hope. I became a Christian.
A few years later, I moved to New York and in the 6 years I have been here, God has used this incredible city to care for me and challenge me in ways I could not have imagined. I thought I was ready to now pursue my work with the newfound freedom given to me by Jesus. But this city has a way of almost insisting that meaning and lasting satisfaction are found inside us and in what we can achieve for ourselves. I still struggle daily with an urge to make a name for myself, to prove my worth. But what I am most grateful for, and the biggest change in my life since becoming a Christian, is that when the fear that I'll never be good enough strikes me, there is a God — a close God, a personal God, a loving God who runs to me and invites me to simply rest in him.
Kevin's testimony was originally shared at a worship service in April, 2019.
---

Community & Membership
+ Help launch new Beta Groups this fall by praying, leading, hosting or joining one.
+ Members, thank you for attending the recent Corporation meeting. The motion was approved unanimously.
+ Interested in membership or just learning more about our church? Attend the Intro seminars on August 18.
+ Join East Side women and their children for the last Summer Park Playdate on August 20.
+ Subscribe to Redeemer East Harlem's mailing list to learn more about their fall launch and how to get involved.
Relationships & Accountability
+ The Diaconate has a new divorce care group beginning September 26 for women in any stage of divorce.
+ Newly married? Join Marriage Lab for an overnight retreat followed by monthly meetings for discussion and fellowship.
+ Redeemer Counseling is offering a variety of renewal groups this fall. Topic include beating emotional eating, healing for wives hurt by infidelity, boundaries in relationships, sexual Integrity for men.
Neighborhood & Hospitality
+ Attend Safe Families info session on Wednesday, September 25 from 7 to 8:30 p.m. to learn how you can come alongside overwhelmed families.

+ Serve soup and offer encouragement to homeless guests with NYC Relief on Saturday, August 17 from 10 a.m. to 2 p.m.

+ Help clean and prep Cru Inner City's warehouse on Saturday, August 17 from 9 to 10:30 a.m.
Work & Rest
+ Take the Faith & Work introductory class to demystify the idea of calling and deepen your experience of work.
+ Hear Dr. Irwyn Ince speak at the RTS Fall Convocation on "Thriving as a Bi-Vocational Seminary Student."
+ Lead play, Bible and craft time for 2-3 year olds with ES Play & Learn. Must be available Wednesday mornings.