Redeemer Presbyterian Church – East Side Update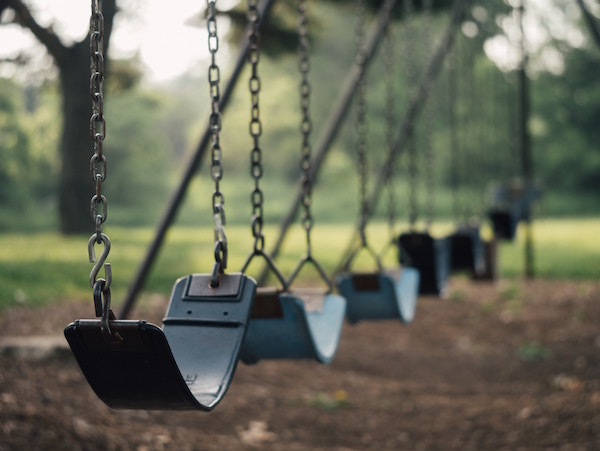 This summer, our East Side staff directors are sharing with you what they are most excited about for this next chapter of our history. We hope their reflections will be an encouragement and inspiration to you as we seek to join in on what God is doing on the East Side. This week's letter is from our Children's Ministry Director, Lindsey Schultz.
While at the playground with my family last week, I witnessed a girl about 10 or 11 flip off of a swing and cut her head pretty deeply. She was there with her siblings but no parent was present. It was amazing to watch the other adults near the swings jump in and immediately come to her aid as if this was their own child. They put pressure on her wound, tried to get in contact with her guardian, calmed her and her siblings. Although this child's parent was not there, the other adults at the playground were looking out for her, caring for her needs. Because she was a member of the neighborhood playground, she became their responsibility. Ownership put them into action.
As I think about this scene, I can't help but tie it to what most excites me now that Redeemer East Side is a particular church. We love and seek the prosperity of New York City as a whole, but we now have a more focused area in which to see the gospel at work and see lives changed.
As Redeemer East Side, our thinking can adapt to one of ownership. Abe Cho is not the pastor of Redeemer, he's my pastor. Hunter is not the location of Redeemer, it's the home of my church. The Upper East Side is not just another part of Manhattan, it's my neighborhood. I am in my neighborhood for a reason. It's the same reason God sent his son Jesus to be on earth with us—to love us, care for us, rescue us, and bring us back to himself.
I'm excited to see how a new sense of ownership and passion for Christ spurs each person on the East Side to further the movement of the gospel. Instead of a huge park to canvas, we now have a playground to care for. Let's play!
Warmly,
Lindsey
---
+ This Sunday is Hope for New York Sunday where you'll hear stories of how East Siders are serving their neighbors through Hope for New York—and learn how you can be part of this movement.

+ If you are in your first year of marriage, join Marriage Lab! Marriage kicks off the year with a retreat to the Poconos and will meet monthly from October through May.

+ Starting September 21, the Diaconate will open a new divorce care group for women. This group is for individuals in any stage of divorce and seeks to provide mutual support and a fresh start through scripture, prayer and a divorce recovery workbook.

+ Actively seeking a job? Join the Diaconate's 5-session Skills Training course starting September 14. Learn skills for a successful job search including job fit assessment, career search strategy, resume writing, LinkedIn, mock interviewing and salary negotiations.

+ Interested in helping a young person see a greater hope for their life? Become a mentor! Join Hope for New York August 23 for a Mentor Match-Up Social to be "matched" to a mentoring program.

+ Deliver meals to homebound elderly with Citymeals-on-Wheels on the UES this Saturday, August 19. Groups of 10 are needed to pick up and deliver food to homebound eldery New Yorkers in need, helping them live with dignity within their own homes and communities. All ages are welcome!

+ Come discover what boundaries in relationships look like. Learn about some common boundary myths, and what it takes to develop healthy boundaries in any kind of relationship, by drawing on God's wisdom in this one day seminar with Redeemer Counseling Services on Saturday, September 9.