Redeemer Presbyterian Church – East Side Update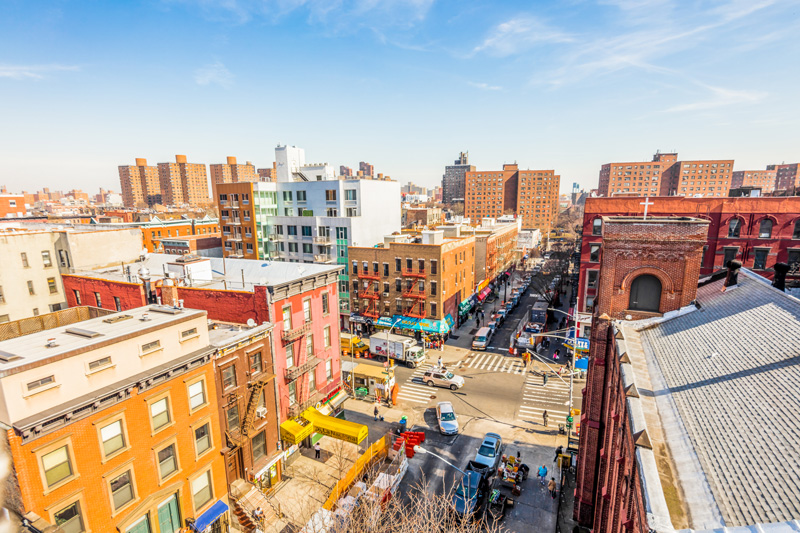 "And the Word was made flesh, and dwelt among us…" (John 1:14). What is the significance that Jesus, the Word, dwelt among us? Why did God call Israel to be his people and as a result bring the savior of the world through that people? Why did God choose for Jesus to come during the height of the Roman Empire? Why did God use that people in that time in that "neighborhood"? Franky, I do not know all the reasons. I could never fully unpack his rationale. However, while we do not know all the reasons why, we do know he revealed himself in Christ when and where he did on purpose. It was not on accident.
With this in mind, as ambassadors for Christ (2 Corinthians 5:20), who have been sent into this world (Matthew 28:19-20), and approved by God to be entrusted with the gospel (1 Thessalonians 2:4), we were brought to our neighborhoods on purpose. You are not there because of the proximity to work, convenience of the train, the affordability of rent, or a hundred other reasons. You are there because, for reasons only fully known to him, God wanted you there.
Do you ever think about your neighborhood this way? Do you ever think, the same way God chose to reveal Christ at the time and place he did, he is choosing to reveal Christ through you in this time and this place? If not, consider how this might radically transform your relationship to your neighborhood.
What might God desire to do in and through you in this time and place? I cannot answer that question fully for you. However, I do know your neighbors are your neighbors, not mine. I know the needs of your community are the needs of your community, not mine. I know the beauty and assets of your community are the beauty and assets of your community, not mine. They are particular to you.
The Father sent the Son to humanity's "neighborhood" in order that we might know his great love. The Son now sends us to our neighborhoods, with the power of the Spirit, that we might now make known that great love. For me, as we prepare to plant Redeemer East Harlem, I am thinking deeply and praying fervently that God would make clear how we can do this well. I wonder if you would think deeply and pray fervently for the same thing for your neighborhood.
So let us go and be ambassadors for Christ! At the upcoming Town Hall this Sunday, we'll share more details about the fall launch of Redeemer East Harlem, and how we will seek to know and show the great love of Christ for the East Harlem neighborhood. I look forward to seeing you at the Town Hall, where we will share these and other exciting updates in person, celebrate what God is doing in and through our community, and answer any questions.
Warmly,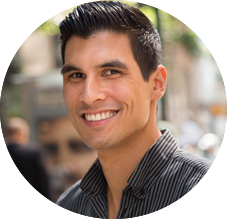 Justin Adour
Redeemer East Harlem Pastor
---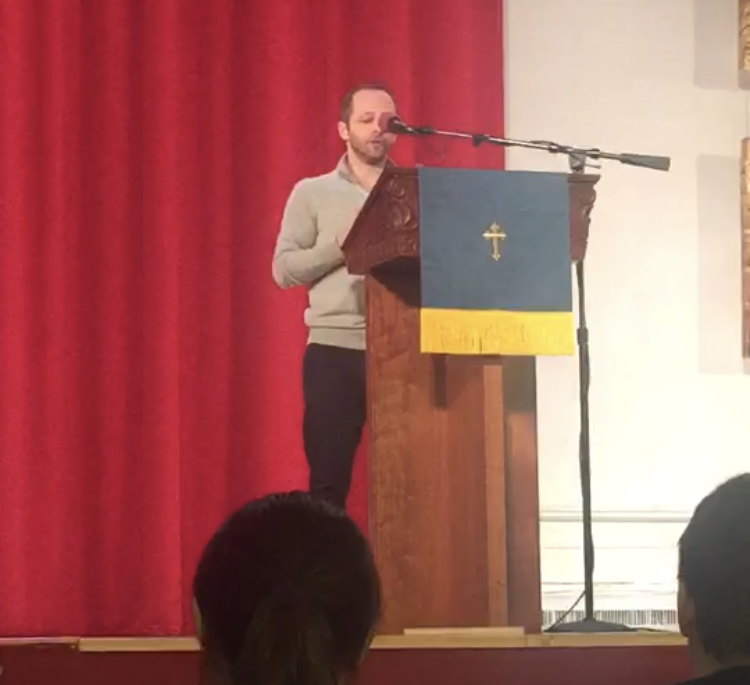 Joshua Rider
"[We were challenged] to consider the needs of our neighbors with new eyes . . . to think about and pray for what is commonly right in front of us but typically overlooked as we walked from our front doors to our trains."
When I moved to the city in 2005, it was important to find a place to live based on rent price, safety and commute to work. I've now lived in Astoria, Queens for over 13 years. And although those factors were important when I first moved to the city, they were pragmatic and with little thought as to what living in a neighborhood could actually be like. My practical concerns never disappeared, especially now that my wife, Kerri, and I have two children, but the understanding of our place and responsibility as a neighbor required practice and growth.
Most of my years here have been spent at Redeemer, whose call has always been to plant roots in the city and build relationships here. I always knew that God had called us to our neighborhood, and I desired to be engaged with it but did not know how. I had been affectionately drawn to Astoria — and would fiercely defend my neighborhood as all good New Yorkers do — but still lacked awareness and connection to its needs and the stories of its people.
God encouraged me through a talk from Pastor Abe that challenged Kerri and me to consider the needs of our neighbors with new eyes. He asked us to think about and pray for what is commonly right in front of us but typically overlooked as we walked from our front doors to our trains. This reflection made me realize that to truly be part of a neighborhood, it takes commitment, time and sacrifice to intentionally listen to the people in our community. My wife and I prayed for relationships with our neighbors and for opportunities to love them in the way that Jesus first loved us.
God faithfully brought neighbors into our daily life. We heard the laments of our dry cleaner struggling to have joy in parenthood. We heard about the strain the Astoria subway construction placed on our favorite bakery's bottom line. The grandfather watchdog next-door knows us well now and has run down the street after a FreshDirect truck when we narrowly missed our delivery.
We built friendships with neighbors through passing conversations that eventually turned into dinner, drinks and sharing life experiences. We now share keys and co-host an inter-apartment annual BBQ with our neighbors across the street. Recently, we called upon our neighbors upstairs to stay with our son as we left for the hospital with baby number two on the way. And we are blessed to have friendship with a homeless woman, Anna, for nearly eight years. What started as sympathy — giving food and money to Anna when we saw her at our subway station — turned into a life-giving, prayerful and reciprocating relationship. We share in each others lives as she asks about my work, and lights up when she sees Kerri and Luke, always commenting on how he is changing, and we pray together.
We first lived in our neighborhood because it made sense. It provided us with safety and convenience. Then we became proud of our neighborhood, because of the ways that it satisfied us and brought us joy. Now, we are engaged with our neighborhood, rooted in friendships and committed to working to provide for its needs by trying to love our neighbors in the hopes of revealing Christ's love tangibly to them.
---

+ The Town Hall is this Sunday! Members and regular attenders, please make every effort to stay for this brief meeting immediately after worship for important announcements and exciting updates in the life of our church.
+ Join the mailing list for Redeemer East Harlem and stay up to date with East Side's very first church plant.
+ Questioning Christianity begins March 7. Pray for and invite a friend who is exploring Christianity to this 7-week forum.
+ Interested in attending Questioning Christianity but unable to bring a friend exploring Christianity? Sign up to volunteer.
+ Worship with us at the joint Ash Wednesday service with Trinity Baptist at their church location (250 East 61st Street) on March 6 at 7 p.m.
+ The Diaconate will offer a new Divorce Care Group for women in any stage of divorce beginning March 14.
+ Interested in applying for Gotham Fellowship Class of 2019-2020? Attend an East Side info session on March 10 after both services. There's also a Redeemer-wide info session on Monday March 18.
+ CFW's 12-week Faith & Work Intensive explores our work through the lens of gospel identity and begins Saturday, March 30.
+ Children's Ministry seeks a warm, welcoming and organized individual for the Nursery Greeter position. Must be available Sunday mornings. Please email resumes to childcare@redeemer.com.
+ Join HFNY at Shiloh NYC for weekly small group activities and monthly group outings to build relationships with youth on Wednesdays from 6 to 8 p.m.
+ Hope for New York is hiring a Director of Advancement & Manager of Volunteer Initiatives. Visit hfny.org/jobs for full job descriptions!
+ Learn with HFNY how you can provide hospitality to UES MAPC-SJ shelter guests at an orientation on Sunday, March 3 from 1 to 2:30 p.m.
+ Gallery at W83 is featuring Julie Shelton Snyder, a Christian artist whose work focuses on meditation and stillness. Opening show on March 5, guided meditation on March 2.