Redeemer Presbyterian Church – East Side Update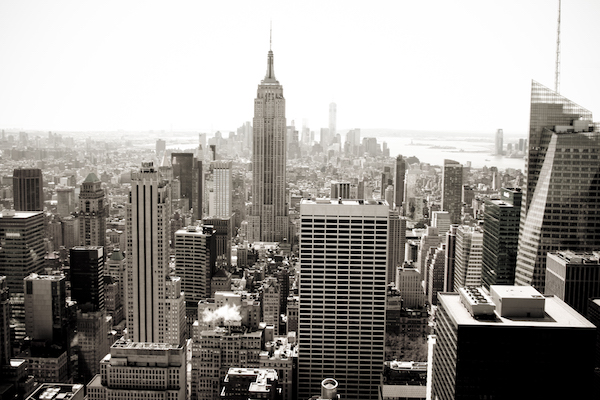 With our new sermon series, we are looking at how the gospel forms us to be authentic neighbors in the city. Over the next several weeks we want to help you to begin to live out this calling practically in a number of ways. On January 28, we will be hosting a Hope For New York ministry fair after our Sunday services to help you connect with our affiliate organizations that serve marginalized communities in our neighborhoods. Then, every Saturday in February, we have Don't Walk By, a major outreach that will equip you to better serve our homeless neighbors. We want to support you as you seek to live out this biblical calling to love your neighbor as yourself. So, don't miss those opportunities!
But one upcoming event that is particularly unique that I don't want you to miss is our second Formation Conferences of the year. It will focus on equipping you to better share your faith with your neighbors, friends, and co-workers. Like the conference in the Fall, this Public Faith Conference will gather all the Redeemer churches together as part of a larger movement in NYC. It is going to be another exciting weekend!
So, mark February 16-17 on your calendar. We know it's President's Day weekend, but we hope you will join us as Tim Keller and other international speakers train us how we might share our faith with those we love in our diverse city. I had the opportunity to receive this training with a group of New York City pastors and church planters and found it to be inspiring, practical, and helpful. Register soon before spaces fill up!
Warmly,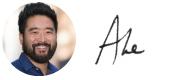 Rev. Abraham Cho
East Side Senior Pastor
---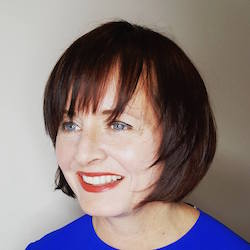 Christina Stanton
Short Term Missions
God has showed me the lasting impact Short-Term Missions can have by partnering with overseas church planters.
It was 2003, and my husband Brian and I had been married for three years. We had become members of Redeemer, and we enjoyed our community group, but we were still looking for other ways to serve and become more deeply engaged. I heard about a short-term mission trip to Lima, Peru, and I signed us up to make the trip in the summer of 2004.
The trip was centered on serving at a halfway house/rehabilitation center for former street boys. I never really knew much about how kids can become "street kids," how they were maligned by society, how they managed to eat, find housing, and basically live. While onsite, we were able to interact with the boys, teach classes, hear their stories, and, in a very disturbing outing, speak with kids who were still on the street. We also got to know the missionaries and workers at the facility and experience some cultural events in Lima. Before the trip began, the team spent a lot of time getting to know each other to form a bond to serve together effectively as the Body of Christ. I felt extremely blessed throughout that process, and learned so much about God's grace while serving on that trip.
Over the next few years, I continued to seek out information about Redeemer's Short-Term Missions, hoping to go on another trip. After several conversations, I spoke with Mark Reynolds and Terry Gyger of what was then called the Redeemer Church Planting Center (now City to City), and I agreed to be the point person for the Short-Term Missions program. I looked forward to what God had in store for missions at Redeemer.
That was 2009. Since working for Short-Term Missions, God has showed me the lasting impact Short-Term Missions can have by partnering with overseas church planters who have worked with and learned from Redeemer City to City. By coming alongside these young church plants, our missionary teams can now give much-needed support that is specifically requested by each church planter. Our teams have traveled to teach workshops on entrepreneurship, and faith in the workplace. They've assisted in homeless ministry, offered medical clinics, presented arts festivals, and presented Open Forum concerts. They've given practical, technical, and financial support to address a number of social justice issues (often reminding me of my introduction to the street boy crisis in Lima). In addition, our teams have sought out ways to support and encourage the local pastors and ministry leaders by simply spending time with them and learning about their ministry, their struggles, their prayers requests and their praises.
Over the past eight years, our Short-Term Missions ministry has grown and added more locations overseas with more Redeemerites on each team. We've sent over 500 people to serve in 19 different countries. Each year, God amazes me by blessing the mission teams and the overseas churches far beyond our feeble expectations. In 2018, we're offering 18 trips to Japan, Guatemala, South Africa, The DRC, India, Madagascar, the Philippines, Ghana, Kenya, and several countries in the EU. We are looking for volunteers to serve on these exciting trips. I invite you to consider joining a team with Short-Term Missions this year!
---

+ Join us for the Public Faith Conference, a part of our Formation Conference Series.

+ The month of January highlights 2018 Short-Term Missions trips at Redeemer

+ CFW is pleased to announce its staff joined Redeemer City to City. Read the official press release on the exciting transition.

+ Bring a friend or colleague to our winter neighborhood gatherings this January.

+ Volunteer at Don't Walk By this February with HFNY to serve our neighbors living on the streets.

+ Love to run? Join our #HFNYRunners to fundraise and run for the poor of our city in a 5K or 10K on March 17.

+ God's Mercy, Our Compassion class is on January 17 hosted by the Diaconate.

+ The Diaconate will have a new divorce care group for women in any stage of divorce beginning February 8.

+ Join the Center for Faith & Work for the 6-week introductory level Faith & Work Class held on Tuesday nights beginning January 23.

+ Boundaries in Relationships is 12-week counseling group that will help you discover what it takes to develop healthy boundaries in any kind of relationship.