Redeemer Presbyterian Church – East Side Update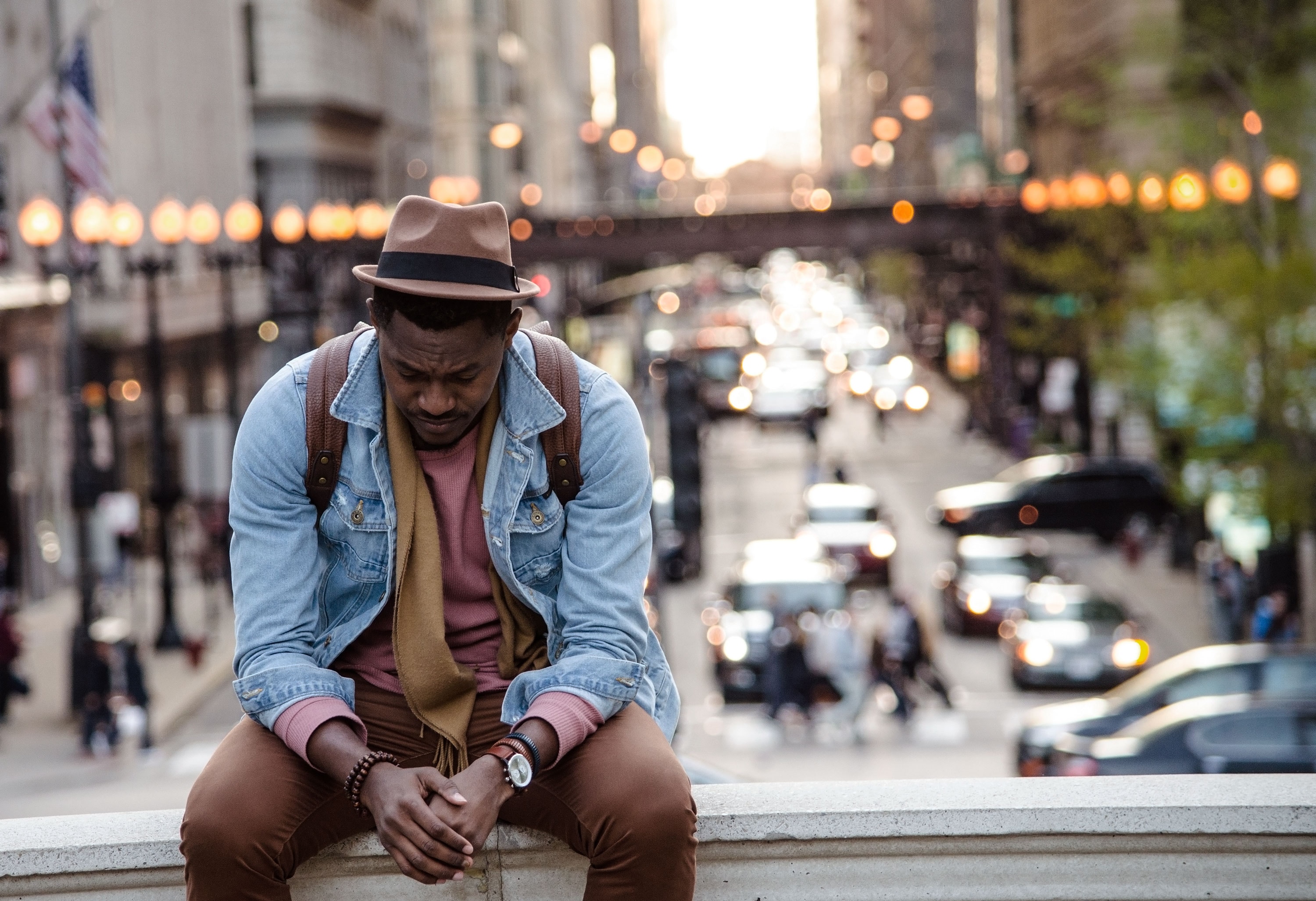 "You cannot pour out from an empty cup." That was the message of the keynote speaker at my wife Erica's graduation ceremony. Being in a profession that cares for people and often has long shifts, it is very common for nurses to tend not to care for themselves. The speaker exhorted the graduates to practice self-care, to say no to the extra shift even if the "coin is attractive", and even encouraged the students to "pray… whatever you need to do to rejuvenate your soul. You cannot pour from an empty cup. If you have nothing to give in that cup, then you need to reevaluate yourself."
A couple of years ago I learned the danger of overwork personally. I was working three part-time jobs and going to seminary. I ended up in the emergency room. The diagnosis from the doctor: "You are stressed out. Overworked."
As a society we are recognizing how utterly overworked we are, and the dangers that come with it. In a recent article in the Atlantic the author writes about how work has become something of a new religion – workism. A generation or two ago, people sought to make a living in order to afford time with family and leisure. However nowadays, and especially in white collar professions, we don't just work for an income but also for identity and transcendence. We are looking to our work to give us validity and fulfillment. We have turned our desks into altars. How convicting!
That's exactly why at Redeemer we focus on our spiritual practices. We know that we are already valued and loved because of what Christ did for us on the cross. Our identity is in him because we are his beloved! Our practices help us connect to that reality. Worship, devotion and rest make space for grace to invade our hearts. Accountability and hospitality connect us with others because we can't do this alone.
After my emergency room experience I asked God for forgiveness for seeking in work and achievement what only he can provide for me. Out of the joy that repentance brought, I used the Practices Sheet and set in place (in my google calendar so you know it's official) times for devotion and rest. Every day I spend some time in devotion. Every Friday I rest and I don't look at email (at least until 6 p.m. – I'm a work in progress). And I've asked Erica to keep me accountable to this rhythm. It's been a couple of years with this simple rhythm, and I'm learning that this has kept my cup with something to pour out, sometimes full, and on occasions, overflowing.
Perhaps the summer provides a great opportunity for intentionally engaging in rest. How are you using the summer time to seek God in worshipful rest? Perhaps it's a simple application of a spiritual practice that will fill your cup. Or if you have been engaging in the practices, how can you get a bigger cup to fill?
Warmly,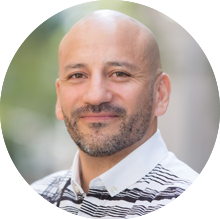 Rev. Hector Sanchez
East Side Assistant Pastor
---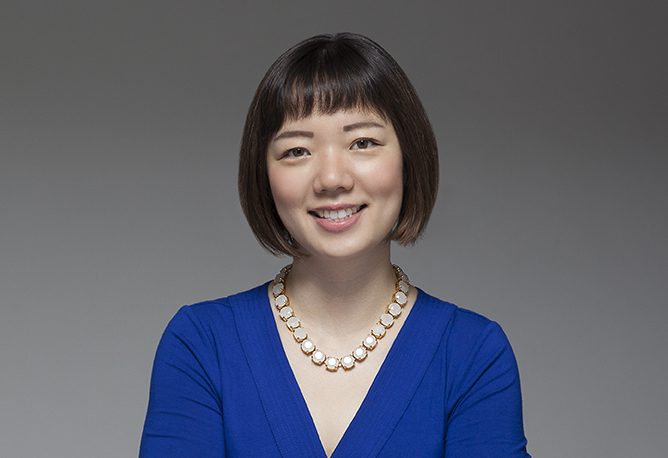 Jane Kim
East Side Congregant
Through his acts of grace and mercy, Jesus brought me into a personal love relationship with God. Out of God's love for me, I have been freed from bearing the impossible weight of controlling my work environment because I know God is in control of my life.
A year ago I landed my dream job at a real estate development firm. It would also be my first time in a managerial role, and I wanted to be perceived as a strong leader. Out of fear of failure, I immersed myself in small details and barraged my team with update requests; I became the dreaded micromanager. My desire for control was in full force. Control is an idol I've struggled with; wanting to make sure things go a certain way so that I gain a sense of accomplishment and recognition.
Just in my second week, God tested my desire for control. On the way to lunch with my new colleagues, I ran into Pastor Aaron Bjerke. I was not yet ready for my colleagues to know I'm a Christian. Not allowing Aaron to say anything, I said "hi" and quickly walked away. My colleague Ronald Chua asked me, "Who is that guy?" I brushed the question off and said, "He's a friend." Then Ronald said, "He looks a lot like Pastor Aaron Bjerke." I was in shock. I found out Ronald and his family attend Redeemer.
In my new role, nothing is easy or comfortable. I'm constantly evaluated by upper management, and other people's work greatly affects my team's strategy. It became anxiety inducing when changes were made to architectural design, or delays in construction left my team to recalibrate. My lack of control in these situations led me into a downward spiral where it seemed I could hardly come up for breaths. I experienced panic attacks and depression.
In desperation, I sought after God. It was in the Bible that he reminded me of Jesus' sacrifice. On the cross, Jesus bore the weight of my sins, fears, and shame so I would find peace and joy not in achievements or promotions but in him. Through his acts of grace and mercy, Jesus brought me into a personal love relationship with God. Out of God's love for me, I have been freed from bearing the impossible weight of controlling my work environment because I know God is in control of my life. His plans for me are greater than any vision I can conceive, if I trust in and obey him to lead me. Out of this, I've been able to see God at work in my interactions with colleagues, and I have the privilege to act as his co-creator in transforming the NYC urban landscape.
Jane's testimony was originally shared at a worship service in June, 2019.
---

Practices
+ Use the Practices Worksheet to examine your current rhythms and create new daily habits to grow deeper in your spiritual practices.
+ Cultivate sabbath rest this summer using resources curated by Center for Faith and Work to help you focus on rest and renewal.
+ Going away this summer? Online recurring gift is an easy tool to help you give as generously as you intend to and prevent travels from disrupting your giving plans.
+ Join the Prayer Team's monthly prayer meeting on July 28 at 10:45 a.m. in the balcony to pray and intercede for our church and the world.
Community
+ Thank you for supporting Vacation Bible School 2019! With the help of 200 volunteers, 131 kids learned about Jesus, some for the very first time!
+ Join us this Sunday at 1:30 p.m. for a summer social in Central Park. Grab your lunch, a blanket and/or a friend and enter the park at E76th and look for the blue balloons.
+ Come play kickball with East Side Youth Ministry, fellowship with others over a picnic, and turn familiar faces into friendships! Every Sunday from July 14 to August 25.
+ New to Redeemer? Attend the intro seminars on August 18 after the 11:30 a.m. service. It's also part of the membership process.
+ East Side Play & Learn is a miniature Community Group for preschoolers that meets Wednesday mornings. Email us to learn more and RSVP to the info meeting on July 24 at 8 p.m.
+ Park Play Dates are happening every Tuesday morning this summer. Pack a lunch and fellowship with other East Side women and kids at a local park.
Callings
+ Don't Forget Me: Ghost Bikes Photographs by Genea Barnes opens Tuesday, July 23, from 6:30 to 8:30 p.m. This free exhibit is on display at The Gallery at W83 through September 8.
+ Pick up meals at local senior center and deliver on foot to elderly homebound neighbors in the UES on Saturday, July 20 from 9:45 a.m. to 12 p.m.
+ Offer food, prayer, and other resources with New York City Relief bus, a mobile outreach to homeless neighbors in East Harlem on July 20 from 10 a.m. to 2 p.m.
+ Serve at Dream Center's relief station in East Harlem today, July 17 from 5 to 7 p.m. Provide hot meals, clothing, personal hygiene items, blankets, prayer, and referrals to emergency shelters and more.