Redeemer Presbyterian Church – East Side Update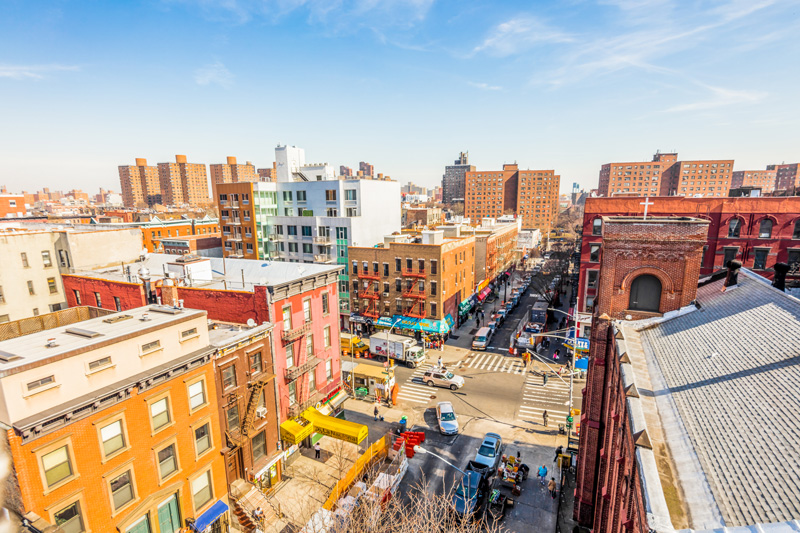 The Church's call to accomplish God's Kingdom work in the city will always include vision, diligent plans and necessary resourcing, but without God's people patiently trusting the work of the Holy Spirit, no amount of vision, planning, or resources will accomplish much. For my wife and me, the last 11 years of city ministry has been saturated with evidence proving this to be the case.
While I cannot get into all the nitty-gritty details of our story now, the last 11 years in NYC have been marked by much uncertainty with regards to what God desired from us. For most of those years, I was pastoring in the Bronx, but we knew it was God's plan for us to eventually plant a church. Thus, we moved on from our Bronx church home, which would prove to be an interesting season for us. While we knew church planting was on the horizon, when planting opportunities were repeatedly offered to us, we sensed God saying, "not yet."
Therefore, we were left with an enormous amount of uncertainty. As you know, New York City is not the easiest place in which to live while uncertain. There were many years of not knowing what was on the other side of the next 6 months. I wish I could say in these years I was the epitome of confidence in the Holy Spirit's leading. Instead, those years were marked by much anxiety and even fear. As I reflect on that season, God was merciful to me by leaving me with nothing but having to be patient and trusting.
Years later, I am convinced that patience and trust are crucial for us to be on mission, because when that is all we have, (1) we realize we cannot accomplish anything without him and (2) when clarity comes, the reasons for the difficult journey become abundantly clear.
For us, being part of Redeemer East Side and now leading Redeemer East Harlem was not even close to being on our radar 11 years ago. Yet, in his providence, God was leading us to this time and place for this season of Redeemer East Side. All of which hinged on the many years of patience and God giving us grace to trust his Spirit's leading.
Of course, our story is just one small example of how God is leading his people to be part of his mission in the city. While your story will be different, what will be the same is the need to cling to God as you ask for grace to patiently trust the Spirit's leading. With open hands, give your life, your plans, your dreams and desires to Him and trust he will lead you into the Kingdom purposes he has set for you to accomplish.
Warmly,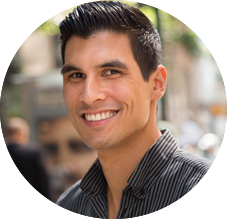 Justin Adour
Redeemer East Harlem Pastor
---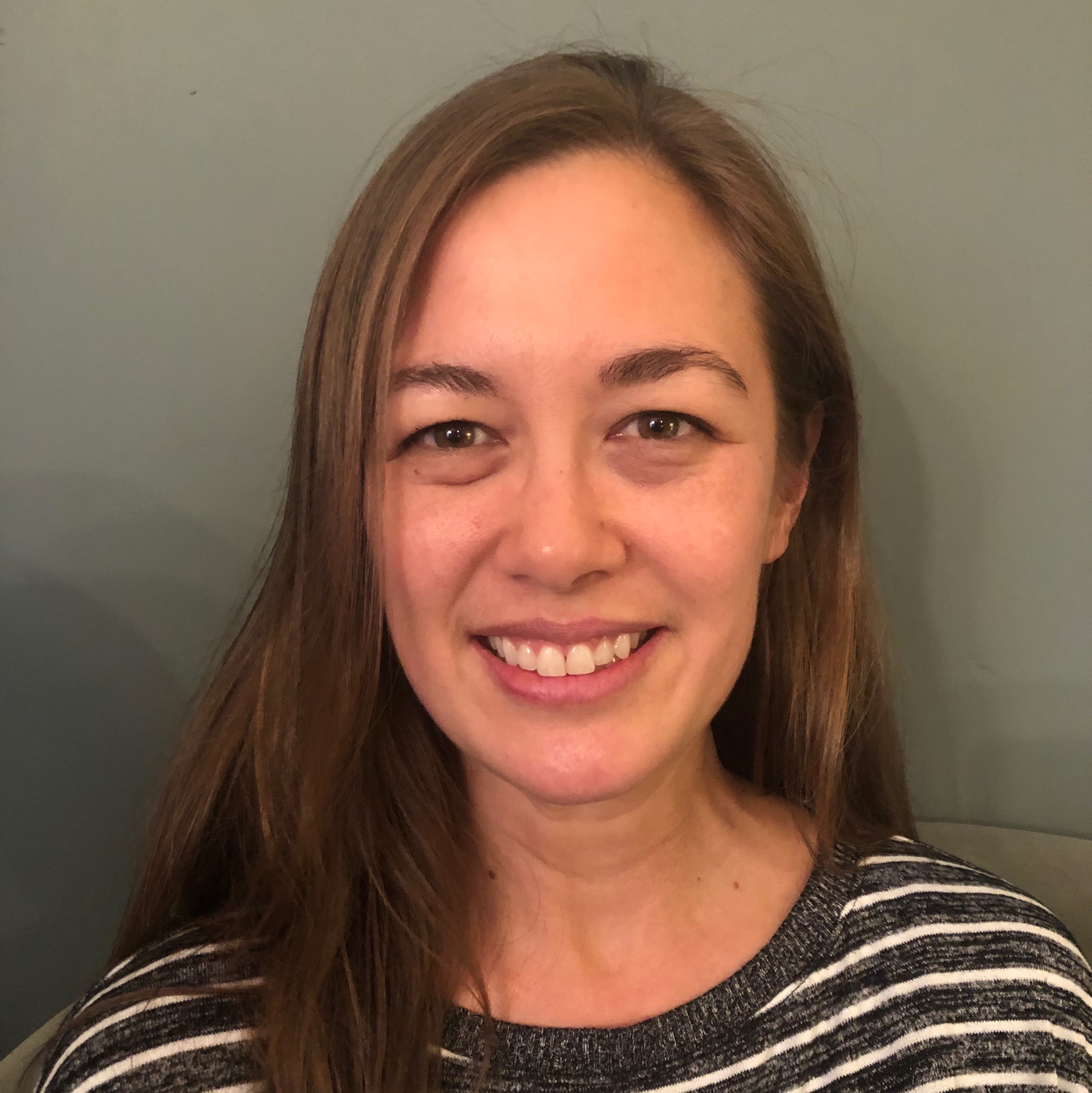 Mary Gallagher HFNY Volunteer
I often feel overwhelmed . . . I wonder what difference my meager offerings could possibly make in her life, in the face of so many negative forces. And then I am reminded it's not my job to change her life, but to continually point her to the One who can.
I have been attending Redeemer with my husband and three children for several years. Recently, I began to be bothered by a sense of restlessness, due partially to my kids becoming teenagers and not needing or even desiring the level of attention they once did. I prayed that God would show me a way to fill the time I used to spend on my children. Around the same time I was introduced to a Hope for New York affiliate called Safe Families for Children. Safe Families endeavors to provide support through friendship to isolated and struggling families. This seemed like a good fit for me, an experienced mom with some newfound free time and a desire to see families in New York City thrive. After going through Safe Families' vetting and training process, I volunteered to be matched with a mom I will call Em.
Em is a single parent trying, in the face of daily chaos, to provide a stable home for her two young daughters. I've been meeting with Em nearly every week for almost a year. Sometimes we just walk and talk, sometimes I babysit or bring her a meal. Occasionally I'll pick her daughters up from school if she can't make it in time, or go along with her to appointments that give her anxiety, for moral support. Even in these mundane activities of her daily life, I regularly witness the devastating consequences of things like unjust generational poverty, dysfunctional family and friend relationships, and a tendency toward impulsive decisions.
I am filled with a renewed sense of thankfulness when I contrast my own undeserved advantages, things I often take for granted: a childhood home of faith, a loving husband, a stable home, education, prayers of countless friends and family.
I have to confess that I find it difficult to meet with Em. I am amazed at her resilience, but I am also often shocked and dismayed by things I see. In these moments I have to rely on the Holy Spirit for humility and wisdom, and the grace to speak gentle truth and act in kindness when I would rather give up. He reminds me that when Christ looked at me, there were things in my life that should have shocked and dismayed him, too. Instead of rejecting me, He poured out his life unto death, so that I could be forgiven and accepted by God. I often feel overwhelmed by the problems Em faces. I wonder what difference my meager offerings could possibly make in her life, in the face of so many negative forces. And then I am reminded that it's not my job to change Em's life, but to continually point her to the one who can. I remember that Christ overcame those negative forces, that God was pleased to bruise His own Son for the sake of people like me and like Em, people with problems and sin and a compulsion toward destruction. He is pleased to offer us wisdom and power in this life, and a perfect eternal life after this broken one has passed. It's this hope that encourages me to re-enter the chaos, to bring God's light into the darkness, and to keep praying that one day He might be glorified by a new and transformed life for Em — and by more of his likeness in my heart, too.
Mary's testimony was originally shared at a worship service in April, 2019.
---

+ Take the annual Spiritual Health Survey: where have you experienced spiritual growth this past year? What has helped you grow? Tell us (anonymously) how you are doing and where you need further support and equipping.
+ Serve our families and community through Vacation Bible School July 8 to 12. There are many different options and commitment levels!
+ Register for Calming Your Anxious Mind to understand the effects of anxiety, develop coping skills and foster an increased dependence on God.
+ Provide hospitality: distribute food and household items and pray with guests from East Harlem with Dream Center NYC and HFNY on Wednesday, May 22 from 5 to 7 p.m.
+ Serve as a classroom teacher with The Open Door and empower immigrant families to reach their full potential. Training on June 10 from 6:30 to 8:30 p.m.
+ Our heartfelt thanks to all those who gave to the Diaconate's Mercy Fund special offering. Your generosity facilitates the continued care and assistance the Diaconate extend to congregants in need.