Redeemer East Side Update
The East Side team has continued to monitor COVID-19 updates closely and the implications for our church and our broader community. Last week our executive director, Bruce Terrell, sent you an email update about precautionary adjustments to worship services because of the novel coronavirus. You can read his earlier email here.
Due to concerns about public gatherings during this time, and in compliance with the newly-announced measures instituted by both New York state and city governments, we have, after much prayer and consideration, decided to cancel gathering together in person at Temple Israel for our worship services starting this Sunday, March 15 and until further notice. We make this decision not out of fear or alarm, but out of a desire to honor God by loving our neighbors well, particularly the most vulnerable both in our congregation and our city. As one pastor has put it, "Social distancing is so counterintuitive to our ordinary way of thinking about love, but it seems the best way to love in this season."
We remain steadfast in our commitment to corporate worship and the work of the church to proclaim the gospel and be a source of encouragement and hope, all the more so in times of uncertainty. Hebrews 10:24-25 is clear about the importance of gathering together to "spur one another on toward love and good deeds." As such, we will live stream services at 9:30 a.m., 11:30 a.m. and 5 p.m. this Sunday and will likely make additional adjustments moving forward.

I also encourage you to view this as a call to big, bold prayer. Pray big prayers for our city and for our neighbors. Pray for those who will be disproportionately affected — the economically vulnerable, the elderly, and the sick. Pray for others in our congregation and check in on them where you can. Consider other small ways you might lend a hand to your neighbors in the name of Christ. But in all that, don't forget to pray simply to draw closer to Christ — our only source of unshakeable peace and hope. Pray with the rest of the church using our daily prayer devotional.
Our staff team will be thinking and planning through creative ways to continue to meet, build community, and care for one another. Various ministries such as Children's Ministry and Community Groups will be reaching out with relevant updates. Please also feel free to reach out to us using this directory. We want to be available for you. And if you have any immediate needs or know of others in our congregation who do, please use this Diaconate Care Request Form and a member of our Diaconate will respond. While we may not gather at Temple Israel for a little while, we continue to be called to extend the love of Christ to one another and the world.
These are uncertain times with constant changes as new information and guidelines are continually being released, but we are resting in Psalm 46 that reminds us God is our refuge and strength, our ever-present help in times of trouble.
Warmly,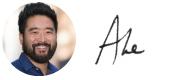 Rev. Abraham Cho
East Side Senior Pastor

---
---