Redeemer Presbyterian Church – East Side Update
Around the close of each quarter, we try to bring you a brief financial update to keep you up to speed on the financial health of the church. As you can see from the image below, we are currently $45K behind in our year-to-date giving goal. While we are a bit behind, we are actually in pretty good shape when compared to past years.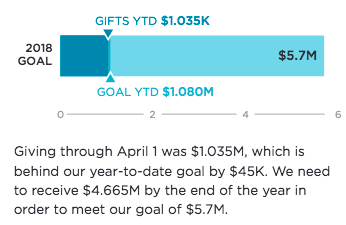 We rely on your giving and generosity for every aspect of our ministry at Redeemer East Side—from renting our space 52 weeks a year at Hunter College to creating safe learning environments for 210 children each week to supporting the invaluable work of over 96 Community Groups throughout the city. So if you have been giving or tithing to Redeemer East Side over the years, I want to thank you for your faithfulness in living out the gospel call to radical generosity. When we live out that call, we begin to see the world more and more through the eyes of a God of abundance instead of our own eyes of scarcity.
If you are new or haven't yet started giving to the church, now is a really great time to do that by setting up an online monthly recurring gift. For my family, I know that we have found that using recurring giving has been the best way to ensure that we end up giving as generously as we had planned. It has also been a great way for us to track our giving so that we can evaluate our generosity each year and then push ourselves to give more.
Thank you for all the ways you are seeking to live out the gospel, not just in your giving, but in your relationships, in your neighborhood and through your work.
Warmly,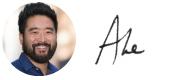 Rev. Abraham Cho
East Side Senior Pastor
---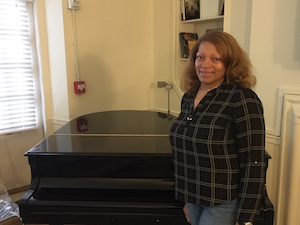 Diana King
Bowery Mission Women's Center
Every time I thought about it, he had me singing the song: God is the strength of my heart, and my portion forever.
My name is Diana, and I'm originally from the Bronx. I grew up in a very close knit family. My mother enjoyed having people over, so there were always people in our house. My dad was in the service, so we traveled a lot, but we came back to New York when I was seven.
We grew up Catholic, but it wasn't until I was in college when my sister became a Christian that I really heard about Jesus. We had never heard the Bible the way she was talking. Every word out of her mouth was the Word of God, and that's how we learned.
But I didn't start following Jesus until a little later when someone invited me to a service. It felt like the message was custom tailored to me. God used that person, and I accepted Him that day as my Savior. But, I hadn't allowed Him to be the Lord of my life. I was concerned with my career as a radio DJ, not about the things of the Lord. It was all about me.
In 2008 I lost my steady job in a company downsize. Then I ended up losing my car and then my apartment, and I went to live with my sister. I thought it was going to be for six months, but I lived with her for two years. Meanwhile, I was living in fear. I was depressed because I couldn't find work. Eventually, I moved in with my aunt in the Bronx. When she died eight months later, I was totally devastated. That's when these thoughts of suicide came. I was ready to check out. But God. Every time I thought about it, he had me singing the song: God is the strength of my heart, and my portion forever.
So, I ended up living with my sister again. But I was angry at God. I kept asking God why? Why is this happening to me? I had become very negative. Then through counseling, a pastor mentioned to me The Bowery Mission. I looked online at the testimonials and met the intake coordinator. She asked me, "Do you want your life to be transformed?" And I said to her, "What?" She said, "You look very broken." And I was. My focus was broken, therefore my relationship with God was broken. The cracks were so evident.
It took me three weeks to go to the Bowery. My family reminded me of Matthew 6:33, which says, "Seek first the Kingdom of God." I realized I wasn't seeking Him. I needed to go to what God was calling me. When my sister dropped me off at the Bowery, I felt God saying, "You're ready." I felt the love. I immediately felt like I needed to get closer to Him. It felt like an awakening of Diana.
Before, I was not excited about life at all. I thought there was no worth in me anymore, because I had lived my life. I have a 30-year career in the media, and I thought it was over. But I recognize now that I was listening to the wrong voice. I've come to the realization that I'm a vessel God wants to use, but I've got to be empty of myself and filled with Him.
And that's what the Bowery has allowed me to do. I came here in August of 2017. I had asked God to strip me of myself, so that I could concentrate on him and take the focus off of negative me. I started praying and reading the Bible like never before, and now it's character that God is working on. It's been very humbling. But I've been able to recognize that God does want to partner with me, but it has to be done His way. I'm learning to be more in-tune with what the Holy Spirit is saying.
Here, I am able to see all those cracks I was in total denial about before, because it's before me every day. And now my hope is in Him. And because of that, it's about loving God and loving people. In the future, I believe I'm going to be an advocate for homeless people, because that's who Jesus was around and He loved them the way they were.
The Bowery Mission Women's Center is one of Hope for New York's non-profit affiliates serving New Yorkers in need. You can learn more about HFNY and our 50 non-profit affiliates across the city here.
---

+ Members, Save the Date for our Congregational Meeting on May 6 after the ES 10:30 a.m. service.

+ Help us track our progress by completing this Redeemer survey by April 29.

+ Join Practicing rhythms for a thriving spiritual life this Sunday after the a.m. worship service to learn more about the five key practices at Redeemer.

+ Registration closes today for the last Formation Conference on April 13-14!

+ East Side Membership Class on Saturday April 14 combines Intro to Redeemer & Callings + Practices for Christian Formation.

+ Come to a spring neighborhood gathering to meet your neighbors and better know, love, and serve where you live.

+ Thank you for giving generously to HFNY this Easter! Watch videos highlighting two stories of hope.

+ Knit with Bowery Mission residents and HFNY on the UES and build relationships with women

+ Applications for the 2018-19 Gotham Fellowship class are due April 30.