Redeemer Presbyterian Church – East Side Update
This past Sunday marked the beginning of Advent, the four weeks leading up to Christmas. It is a season that juxtaposes the darkness of our sin with our soul's enduring longing for "a new and glorious morn." In Advent, we discover that the hinge that turns our darkness into hope is a wholly unexpected gift—the eternal Son of God, placed in a mother's womb, made supremely vulnerable for us. We discover that God responds to our sin not by demanding some kind of payment from us for squandering the gift of his love. Rather, he responds by giving us even more.
Here's how one author, Kelly Kapic, puts it referring to our sin in the Garden where we rejected God and chose to be gods unto ourselves:
This world, God's world, is a mess. Every day the fall darkens everything. God gave his creation everything it needed, but it chose to take the one thing that was not given. One would think that in order to fix this God should take something back. He doesn't. Instead he comes to give even more away. In fact, he comes to give everything away.
This Advent season, would you reflect anew on the radical generosity of God for you in Christ?
And as we draw near to the end of the calendar year, would you also remember Redeemer East Side in your year-end giving (or set-up a recurring gift for 2018) as we seek to embody the message of Advent to our neighbors on the East Side.



But more than anything, I pray that God's breathtaking generosity would cut through all the bustle and glitz of the season, and leave you staggering just a bit as you realize anew that God, in Jesus Christ, was giving everything away for you. And then consider how you might invite your neighbors and friends into the wonder of this gift!
Happy Advent!
Warmly,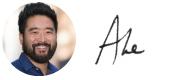 Rev. Abraham Cho
East Side Senior Pastor
---

+ Join us for our Lessons and Carols services on December 17 at 10:30 a.m. and 5:00 p.m.

+ Explore how we can engage with local municipalities for the common good at our Civic Engagment class this Sunday.

+ Help bring some Christmas cheer to the East Side one Christmas Carol at a time!

+ Deep gratitude to all those who nominated deek candidates and gave to the Diaconate's Mercy Fund last month. There is still time to give!

+ Volunteer at HFNY's His Toy Store this Saturday, December 9 from 9 a.m. to 1 p.m.

+ Set Up for HFNY's His Toy Store this Friday, December 8 in East Harlem.

+ Serve at Urban Hope's after-school program with HFNY on Staten Island Tuesdays through Thursdays.

+ Join the Center for Faith & Work for The Art of Storytelling & Public Speaking in Business on December 11!