Redeemer Presbyterian Church – East Side Update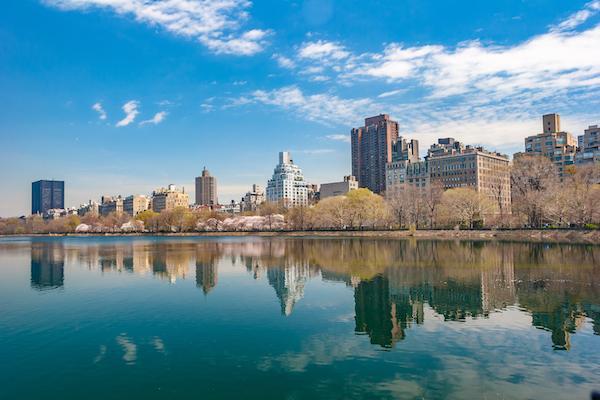 As we've been seeing in our sermon series, Jesus the True Vine commands every Christian to remain vitally connected to him (John 15:4) because he alone is the source of true life and joy. This "remaining in him" is to be the highest priority in every Christian's life. Is it yours?
I struggle with that, too. It turns out to be a lot easier said than done. Because of that, we are committing as part of the Rise Campaign to do more than we've ever done before to support and guide you in your spiritual growth.
But to do that well, we need to listen to you first. We want to know how you are doing, where your needs are, and what you have found helpful over the years. We want to hear your experience and needs so that they can shape our approach to discipleship across all Redeemer churches (both present and future) for many years to come.
By completing this 10-minute survey, you will be helping us do that. We've partnered with the Barna Group to develop this survey to ensure that we are asking good questions that will be effective in shaping our approach. Investing just 10 minutes of your time today will help yield fruit in the lives of thousands of New Yorkers for years to come. So do that now, knowing that you're helping us all take a significant step toward remaining in Christ together.
Warmly,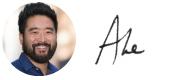 Rev. Abraham Cho
East Side Congregation Lead Pastor
Branden and Jenn Peterson
UES Church Planters
---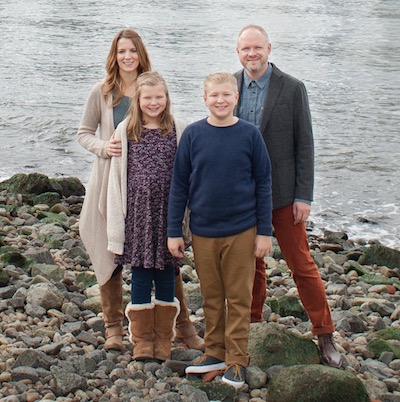 Branden and Jenn Peterson
UES Church Planters
We are so thankful for the vision of Redeemer and the Rise campaign, and for the training, support, and vision of City to City to saturate New York City with gospel-centered churches.
+ Save the Date for our second Town Hall Meeting on April 2.

+ Help shape how we train and equip congregants by completing this 10 minute survey.

+ Join us for our Spring Neighborhood Gatherings starting on March 29.

+ Register for CFW's March Monthly: The Soul of Work Presence on Thursday, March 23.

+ CFW is excited to have Dave Evans, New York Times bestselling author of Designing Your Life, offering a suite of events that will give you the tools to reimagine your life direction and goals

+ Serve breakfast on Monday mornings at St. Paul's House

+ Lead high schoolers in weekly small group at Shiloh NYC
---

We are Branden and Jenn Petersen. We are planting a new church, Resurrection Life NYC, on the Upper East Side, and we want to say thank you so much for inviting us to share our story with you today. We are so thankful for the vision of Redeemer and the Rise campaign, and for the training, support, and vision of City to City to saturate New York City with gospel-centered churches. We moved here 18 months ago to plant Resurrection Life, and it has been incredible to see and be a part of what God is up to in this city. We believe God is up to something big here, and to experience first-hand the unity of like-minded churches coming together for the sake of the gospel is truly a beautiful thing.
A little bit about us: we are not only pastors, but also musicians. We love good art, good food, and good music, so coming to New York is a dream come true for us. We have two children, Aidan and Emma, who are 14 and 12. They, too, have developed a love for the city and are a huge part of planting this church. But most of all, we are passionate about seeing lives transformed by the good news of Jesus. John 11:25 in the Message says, "You don't have to wait for the End. I am, right now, Resurrection and Life." Over the last year and half, we have already seen lives changed by the gospel. We have seen people step into faith, into church and into Christian community for the first time. We have seen people come back to the church after years of being away. We have even seen people make huge life decisions because they sensed God's calling. And we know that this is just the beginning!
We are planting Resurrection Life in Yorkville, right where Yorkville, Carnegie Hill and East Harlem meet. We meet for our worship services at Trevor Day School at 95th and 2nd Avenue. We believe this area of the city is hungry and ripe for the gospel and for a new church. It is under-reached and under-served, and with the fantastic new Q train right there, we believe the timing is perfect.
Our next preview service is next Sunday, March 19, at 5pm, and we will be launching weekly services on Palm Sunday, April 9. We appreciate your prayers as this new community grows together and grows in the gospel. For more information on how you can support the launch of Resurrection Life NYC, visit www.reslifenyc.com.
So once again, thank you, Redeemer, and thank you, Abe, for your heart and your passion to plant churches all across this city, for the glory of God.