Redeemer Presbyterian Church – East Side Update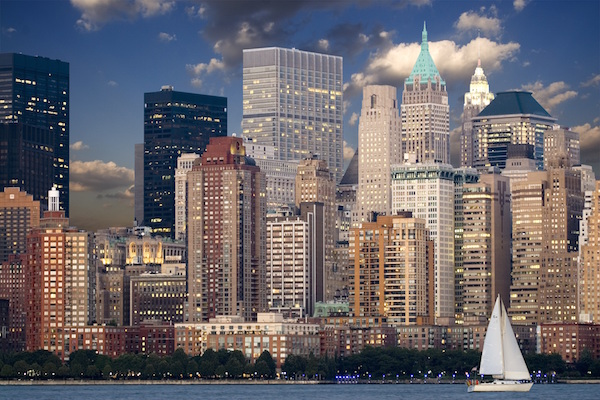 Almost two years ago now, we shared with you a Kingdom-sized vision for the city that will define the next ten years of our life together as a family of Redeemer churches and ministries. We called it "Rise" because in it, we were praying that God would accelerate the work that he has already been doing in the city. If you weren't with us then (or need a refresher!), take some time and browse the website, read our latest update, and most importantly join us! It is truly a vision that is going to take all of us.
I mention this larger Kingdom vision because seeing so many of our Hope For New York affiliates at coffee hour this past Sunday reminded me of how we are just one part of a larger movement of the gospel in the city. Seeing all of those organizations together in one place was inspiring to me. I even had the opportunity to have lunch with representatives from our affiliate organizations that day. I was amazed at their deep love for Christ and encouraged by their commitment to love our neighbors in greatest need.
As we conclude our Authentic Neighbor sermon series next Sunday, I pray that the Spirit would be leading you would consider one practical way you can begin to live out your calling to be an authentic neighbor to those who are near and anyone in need. Imagine if all of us each took a small, ordinary step in that direction, how the Spirit of God could use that to bring flourishing to those around us!
Warmly,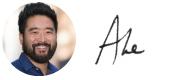 Rev. Abraham Cho
East Side Senior Pastor
---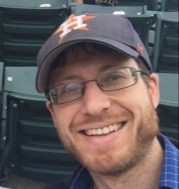 Joshua Warner
Hope for New York Volunteer
I realized that as participants and mentors faced our past, walked in community, and faced continued challenges, there was a Champion we could rest in and trust.
Why are you in this room? Why are you here? So began the first class of the Jobs for Life at the Bowery Mission Men's Center last May. I had heard about this program through Hope for New York and was interested at the opportunity to help people develop job and life skills. Though I wasn't sure I had many tangible job-related skills to offer, I thought I could provide support and encouragement. Little did I know how much I would learn through my experiences over those two months of weekly classes.
Why are you in this room? Why are you here? During the very first class, everyone—from the program participants to the volunteers—had to answer those questions. I was humbled by the vulnerability and honesty of the participants as they recounted struggles in their past that led them eventually to the Bowery. With time, I became impressed not only with their honesty, but also their strength, and God revealed to me the ways I can be so careful to craft a specific image, one that rarely speaks of my failures. He allowed me the space to think through the brokenness in my own past. The ability to face the past honestly with all of its struggles and pains is a sign of strength and necessary for growth. It was one of the first of so many lessons God would teach me through the participants.
Over the course of the eight weeks, a special bond formed among the participants and volunteers as we ate meals together, searched for jobs, and practiced interview skills. For most of the program, I was working with two 28-year-old men. I wish I could tell you that through the program they found the skills, motivation, and opportunities to find jobs, leave the men's center, and start out with transformed lives. Well, one of the men dropped out of the program about halfway through and the other, after making it through all of the sessions, left the Bowery Mission without notice right before the graduation from the program. This was a powerful lesson for me about where I find my worth and my strength. I wanted to see the guys I worked with be successful. But when they had individual struggles, the experience helped clarify for me about where I was finding my identity as a volunteer. I realized I was trusting less in Him and more in what I could do. I was reminded of what God says to Israel in Isaiah 30:15: "In repentance and rest is your salvation, in quietness and trust is your strength."
And here is where things come together. The volunteer role I had in this program was called a champion. Champion originally meant one who fights on behalf of another. Through time and reflection, I recognized that there was so much more going on during this time at the Bowery Mission. I realized that as participants and mentors faced our past, walked in community, and faced continued challenges, there was a Champion we could rest in and trust. A Champion who said crazy things like "the first will be last and the last will be first," "blessed are the merciful," and "love your neighbor." Only by knowing this Champion could I be humbled and affirmed to be a champion for others, to work from an identity instead of for an identity to do justice, and love mercy, and walk humbly.
---

+ Price for the Public Faith Conference, a part of our Formation Conference Series, increases February 1. Register today!

+ Learn more about Short-Term Missions trips at the info session after the ESAM service on Sunday, February 4.

+ Join Redeemer East Side and Central Pres for an Ash Wednesday service, February 14 6 p.m. at Central Pres.

+ Continue learning about the sermon topics of Authentic Relationships and Authentic Neighbor in Winter ES classes

+ There's still time to sign up for Don't Walk By outreaches to our neighbors on the streets happening each Saturday in February.

+ Run and fundraise for the poor of our city with HFNY in a 5K or 10K on March 17.

+ Actively seeking a job? The Diaconate's next 5-session Job Search Skills Training course will begin February 15.

+ The Diaconate will have a new divorce care group for women in any stage of divorce beginning February 8.

+ Join the Center for Faith & Work for Soulful Law with Kyoko Takahashi Lin, Partner at Davis Polk & Wardwell LLP, on January 31

+ Flourishing in your Singleness, a Redeemer Counseling Services renewal group, begins February 22.

+ Gotham Fellowship applications are now open! Apply for the 2018-19 class.