Justin Adour
Redeemer East Harlem Pastor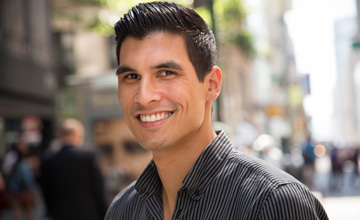 Originally from upstate NY, Justin, along with his wife Angela, and their 2 daughters have lived in and served NYC since 2008. The majority of Justin's ministry time in NYC has been spent serving as a staff pastor in the Bronx. Additionally, he also served as the Protestant Chaplain at the U.S. Merchant Marine Academy, as well as with The Navigators NYC. Justin has a masters in Intercultural Ministry with a focus on Urban Missiology. He graduated from Reformed Theological Seminary NYC and is currently working on a Doctor of Ministry program at North Park Theological Seminary. Justin came on staff with Redeemer in 2016 and is currently launching a Redeemer site in East Harlem.
Caleigh Alessi
Elementary & Volunteer Coordinator
Caleigh is our Elementary & Volunteer Coordinator. Her three passions in life are the Lord, children, and the performing arts. She grew up in Nashville, TN and moved to NYC after graduating from Belmont University with a BFA in Musical Theatre. From there, she had the privilege of spending several years traveling the world as an actor/singer/dancer. While performing in New Orleans, she met her husband, Robert. Together they uprooted back to NYC, and Caleigh began teaching the performing arts to children in after-school programs across Manhattan. Caleigh has volunteered for several children's ministries throughout most of her life and is thrilled to be a part of the East Side Children's Ministry. She aims to instill in each child the desire to reflect Christ's love everyday. In her spare time, Caleigh loves to sing in the Young New Yorkers' Chorus, study French and travel with family.
Liz Avanzato
Sunday Service and Generosity Director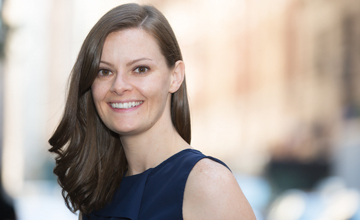 Liz began attending Redeemer in 2010 and instantly knew that she had found her church home. In 2013 she joined Redeemer staff and has enjoyed every moment since! On Sunday you will often find her outside the sanctuary where the volunteers sign in. If you visit her, she will give you gum! Liz was a Spanish major in college which required that she study abroad in Mexico (for one semester), but she loved it so much that she ended up staying for six years teaching English as a foreign language, studying for her master's in applied linguistics, and enjoying all the culinary wonders that Mexico has to offer. Liz spends her free time listening to podcasts, playing touch football, cooking, and studying the map of Astoria, where she she lives, in hopes of one day mastering her navigation of 23rd Street, 23rd Road, 23rd Avenue and 23rd Drive.
Jenny Barker
Children's Ministry Administrative Coordinator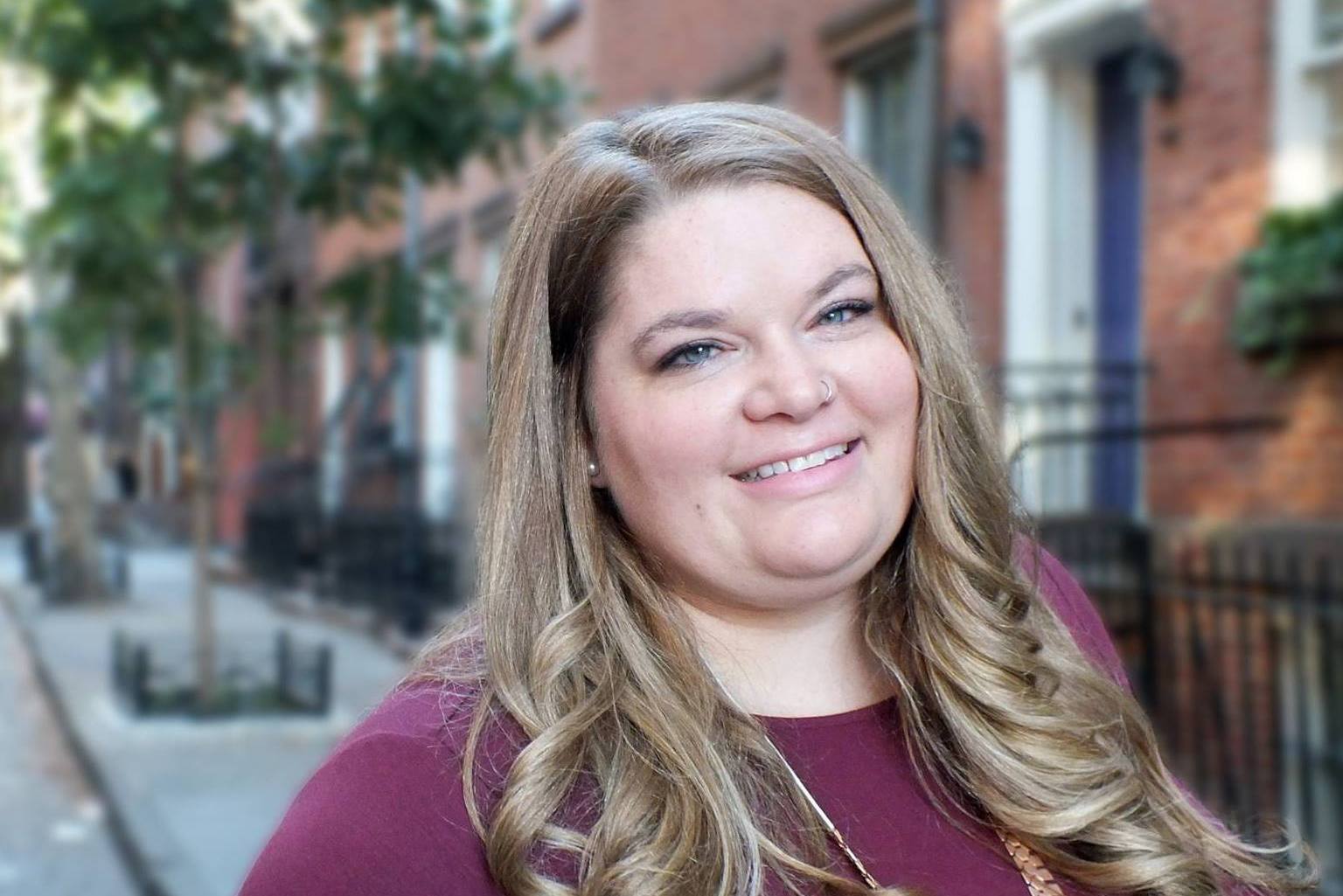 Jenny is our Children's Ministry Administrative Coordinator. She provides administrative and communicative support for the children's ministry team. Jenny grew up in the south and moved to New York in 2016. Her passion has always been to be a part of a healthy church in a large metropolitan area. She enjoys being in community with her friends and painting. She also received an MA in Intercultural Studies from seminary in 2018.
Judson Bergman
Youth Ministry Intern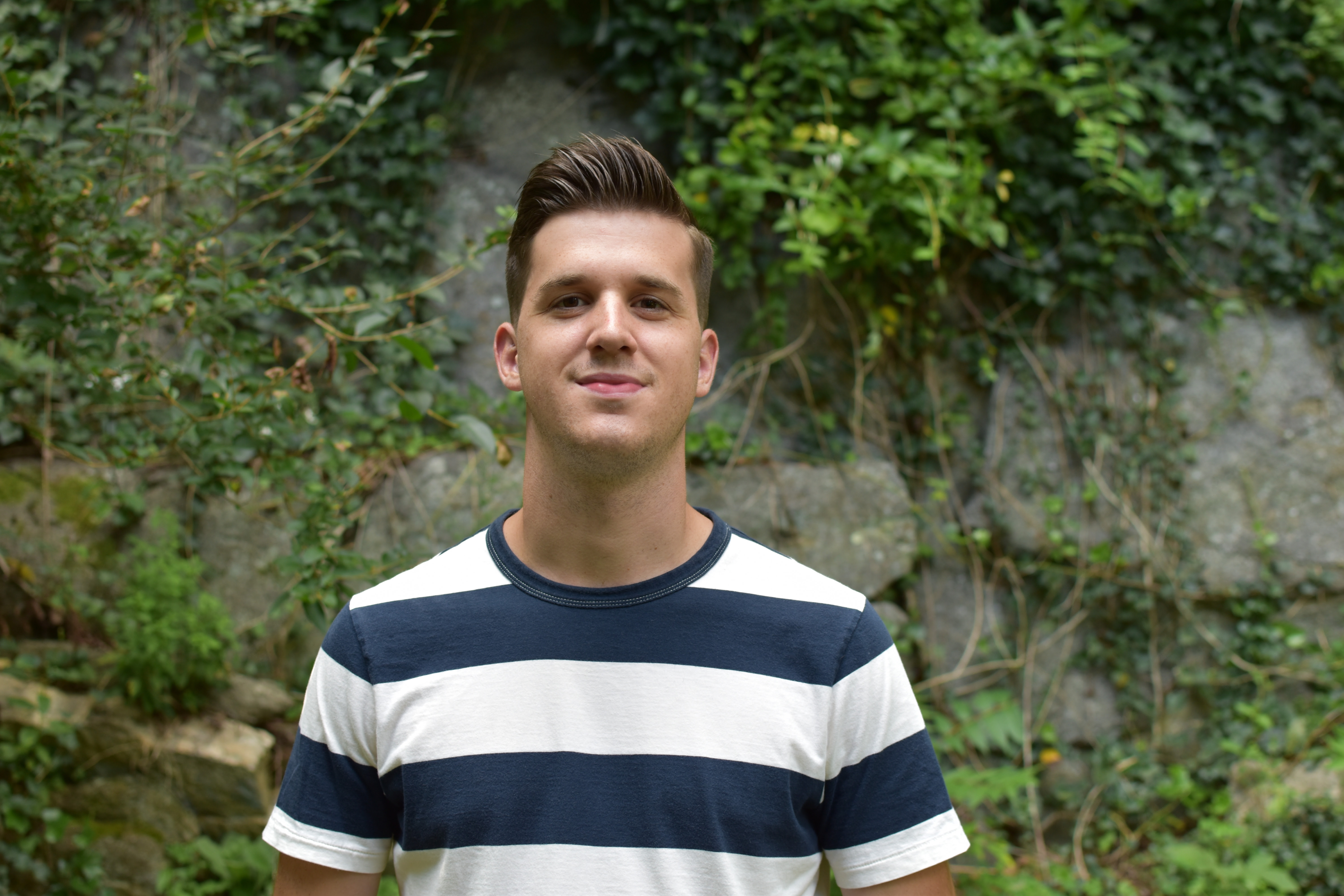 Judson spent his earliest years in the Northwest suburbs of Chicago before moving to Connecticut, where he grew up in the shadow of New York City. Though he's always loved New York, Judson returned to the Chicago suburbs to study Christian Education & Ministry at Wheaton College. He's had the privilege of ministering in such dissimilar contexts as Greenwich, CT and Tulsa, OK — experiencing firsthand that the Gospel truly is good news for all. Judson loves long conversations around a fire, losing himself in an art museum, playing tennis at the beach, and falling into a good book. He's excited to serve junior and senior high students at Redeemer East Side as part of the youth team.
Sabrina Booth
Nursery & Preschool Coordinator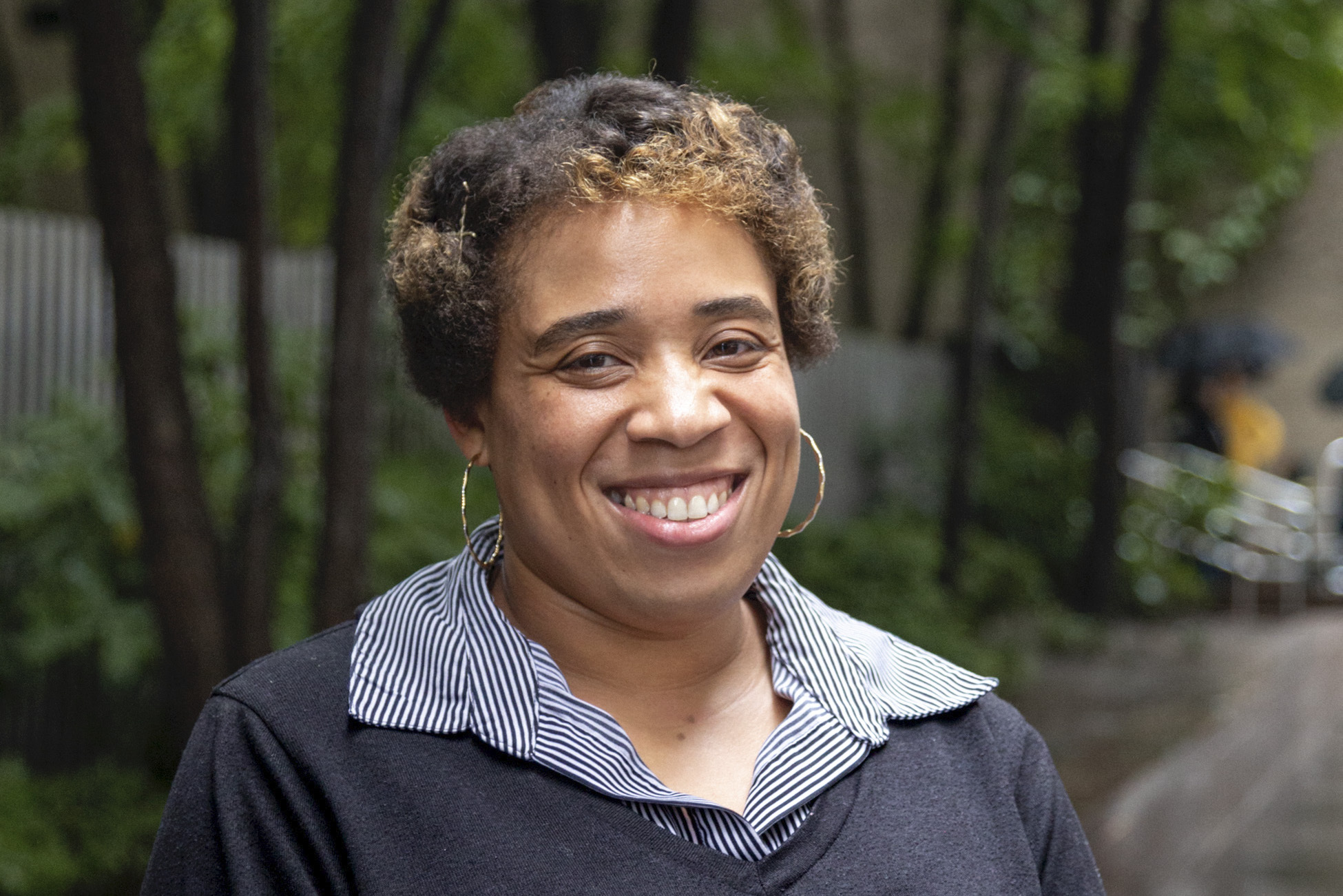 Sabrina is our Nursery and Preschool Coordinator for the Children's Ministry. She is a native from Bronx, NY, who came to Redeemer in 2015 through the invite of a friend. She was immediately drawn to the numerous ministries that Redeemer had specifically, the children's ministry. Having the desire to teach children in her heart, she began as a nursery volunteer in April 2016 and then was hired as a Nursery Greeter in September 2016. When she is not working, she enjoys listening to music, spending time with friends and family, trying new foods, exploring the city and volunteering. She also has a Masters in Psychological Counseling from Teachers College, Columbia University.
Miriam Burns
Morning Music Director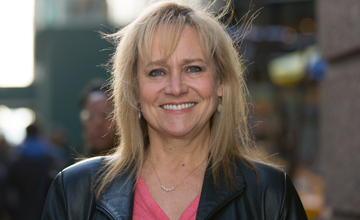 Miriam Burns has attended Redeemer since its inception in 1989, is the conductor of The Orchestra of the Redeemer since its beginnings in 1995, and has been on staff as music director of the East Side morning service since 2000. Music Director and Conductor of the Tysons McLean Orchestra of Northern Virginia since 2012, she formerly held the same title with the Tallahassee and Kenosha (WI) Symphonies. Miriam was also on staff with the New York Philharmonic as one of the cover conductors for eight years, having been invited as a result of a competitive audition. Serving under then music directors Kurt Masur and Loren Maazel, she was entrusted as an assistant conductor on call for countless specific, fully prepared programs under many guest conductors of international repute.
Abraham Cho
Senior Pastor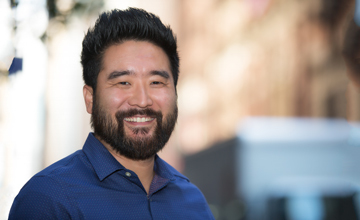 Abe grew up in Cheshire, Connecticut, a small New England town just north of New Haven. After attending the University of Connecticut, he went on to pursue an M.Div. and a Th.M. from Gordon-Conwell Theological Seminary near Boston. He was previously the youth pastor at First Korean Presbyterian in Hartford, CT and the director of university ministries at Citylife Presbyterian in Boston. He has been a pastor at Redeemer since 2007 serving in a variety of capacities over the years. He recently completed his Doctor of Ministry degree at Fuller Theological Seminary with particular interests in urban ministry, leadership development, public theology and issues of race and justice. He and his wife, Jordyn, have four young children, Lydia, Ezra, Micah and Judah. "I love the Metropolitan Museum of Art, and often use it as a place for solitude and prayer especially during the long NYC winters."
Lyn Cook
Senior Community Group Director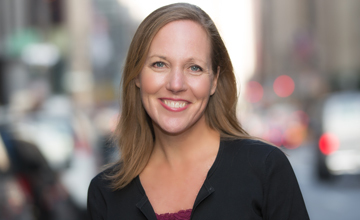 Lyn grew up in South Florida and moved to New York in 2008. One bright spot of her early days in New York was a Redeemer women's community group. The relationships and truth she found there were pivotal in her transition to life in the city and growth in her faith. Prior to joining Redeemer as a Community Group Director, Lyn worked in ministry with Cru for 14 years, serving in campus ministry in Alabama and East Asia and in New York with Cru City. She lives on the East Side with her husband, Clay, and daughters, Emma and Hope. Some of Lyn's favorite ES activities are running on the East River Esplanade and eating Sichuan food at Wa Jeal.
Kevin Fogarty
Community Group Intern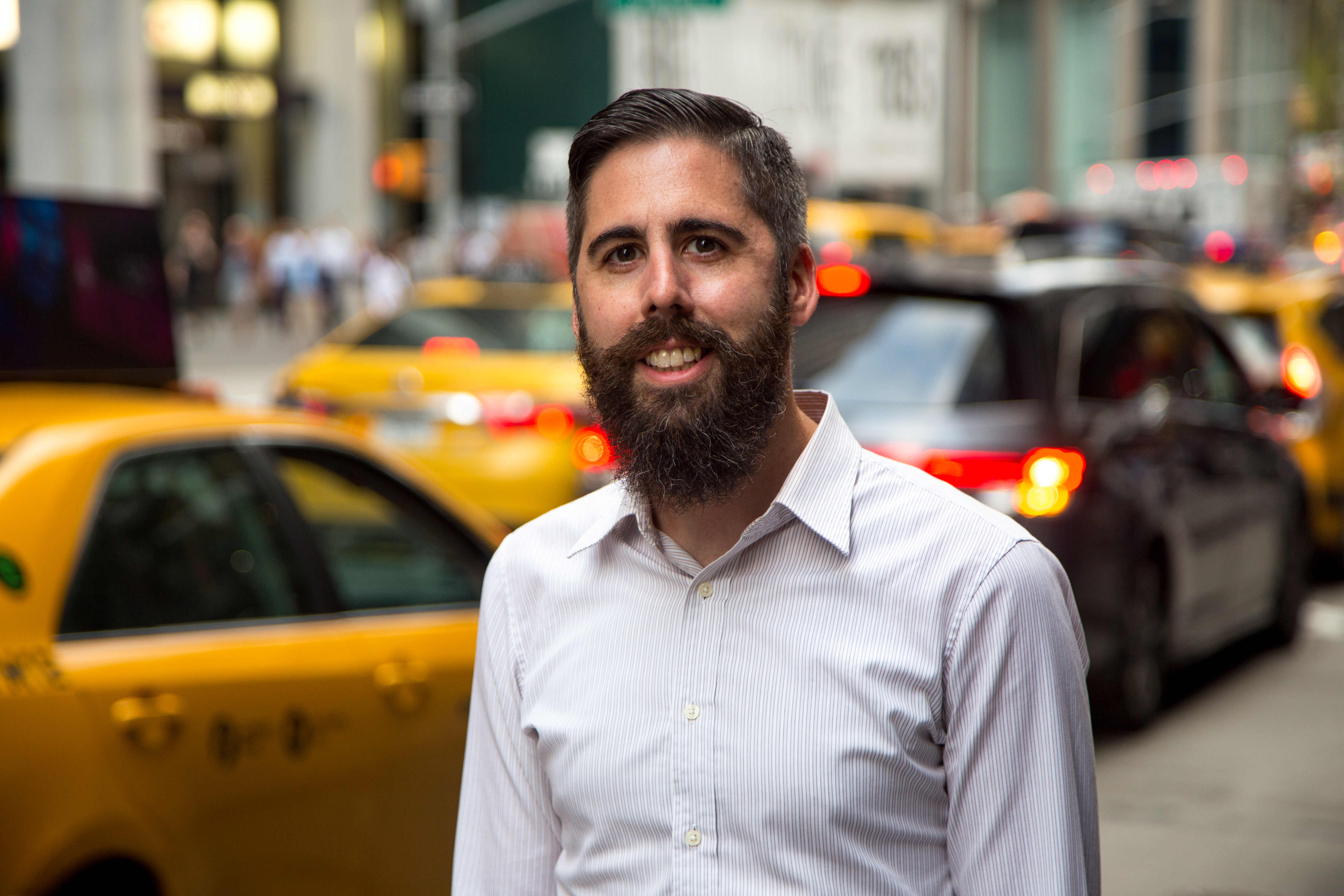 Kevin grew up on a farm in rural Illinois and formed his first rock band at age ten. After graduating from Belmont University with a music degree, he toured with several Nashville artists before making the transition to composing musical theatre. He moved to NYC in 2013 and attended a Redeemer Community Group his first week in the city—a group in Astoria he is still a part of today. He enjoys the neighborhood feel of urban living and loves seeing people of different backgrounds connect over shared experiences. He is married to Rachel, an accomplished pianist and composer. He loves Mets baseball and listening to 80's bands on cassette tapes. He currently operates a recording studio at his home in Astoria, where he writes musicals and chases his lifelong dream of penning the perfect power ballad.
Caitlin Kemp
Associate Community Group Director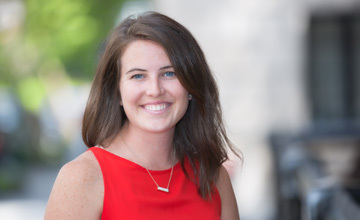 Originally from the great state of Delaware, Caitlin's love affair with serving people and building community began while volunteering with Young Life and studying human development at the University of Delaware. Starting Fall 2016, Caitlin began her MA in Biblical Studies with Reformed Theological Seminary. She and her husband Kevin love resale bookstores, meandering through museums and gathering people together to explore.
Rozz Morehead-Strebe
Evening Music Director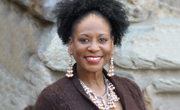 Rozz was born and raised in Kannapolis, NC, and began singing as a child at Mt. Calvary Lutheran church. After receiving her BCA degree from UNCC, she moved to New York to pursue a music career. She's appeared on Broadway in Once On This Island, Big River and Urban Cowboy, Off -Broadway and regional performances of Dreamgirls, Aida, Joseph, and Candide. She's recorded with Moby, Black 47, Grover Washington, Eartha Kitt and as a back-up singer for Diana Ross, Ben E. King, and Maxwell and many others. She's performed with symphony orchestras, corporate clients, and many wedding and club date bands over the years, most recently as a featured vocalist for JK Entertainment. She served 10 years as Music Director at All Souls Community Church in Suffern, NY starting as a church plant in 2009, and for 5 years as a Deaconess from 2015 to 2019.
She came to Redeemer in 2003 when Tom Jennings asked her to sing at a West Side Evening Service. She lives in Fort Lee, NJ, her "Upper West Side" home just on the other side of the river with her husband Vince Strebe whom she met when he was hired as the Master Plumber to renovate her kitchen in 2016. They were married in August of 2017. Rozz is overjoyed to share her gospel/R&B roots as Music Director for the East Side evening service. She can be heard on several episodes of The Wonder Pets including "Off To School," "Meet the Beetles" and "The Rat Pack," and she co-wrote the title cut "Home For Christmas" on the NSYNC Christmas album.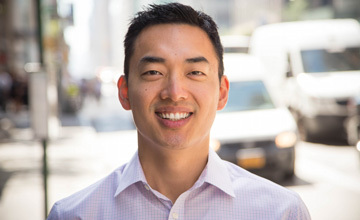 Mark grew up outside of Chicago, and after graduating from the University of Illinois, he moved to New York City in 2005 to begin his career in investment banking and private equity. After several years in the industry and serving bi-vocationally on staff at a church plant, he completed a M.Div. from Trinity Evangelical Divinity School and joined Redeemer in 2016 serving primarily on the Community Group team. Mark is married to Holly, who hails from Sydney, Australia, and they have three rambunctious boys, Joshua, Justin and Jesse. When he's not running after his boys, he loves traveling and exploring new cities, watching and playing sports (especially basketball and golf) and reading.
Hector Sanchez
Community Group Director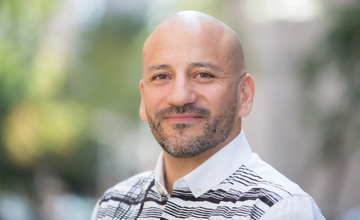 Hector was born in Ecuador, and grew up in Flushing, NY. Traveling and learning about cultures and languages are his biggest hobbies. He loves exploring different neighborhoods in the city, and hunting for ethnic foods to try with Erica, his wife. He also enjoys history. He has been in Redeemer since 2009 and is currently serving as a Community Group Director. He graduated from Reformed Theological Seminary.
Lindsey Schultz
Children's Ministry Director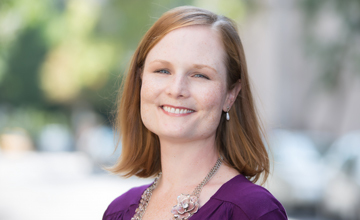 Originally from Ohio, Lindsey is a drama graduate of New York University. After graduation, she performed professionally Off-Broadway, on screen and in national educational tours working with schools across the country. Lindsey began attending Redeemer in college, and began working in the children's ministry in 2010 serving in multiple roles along the way. Redeemer's family community has been such an integral part of her spiritual journey and life in New York, and she is committed to helping support families as they follow the call to plant roots and raise their children in the city. Lindsey married her high school sweetheart, Todd, and they are raising three little New Yorkers, Alexander, Emily and Elliot, in Astoria.
Hannah Seong
Communications and Project Manager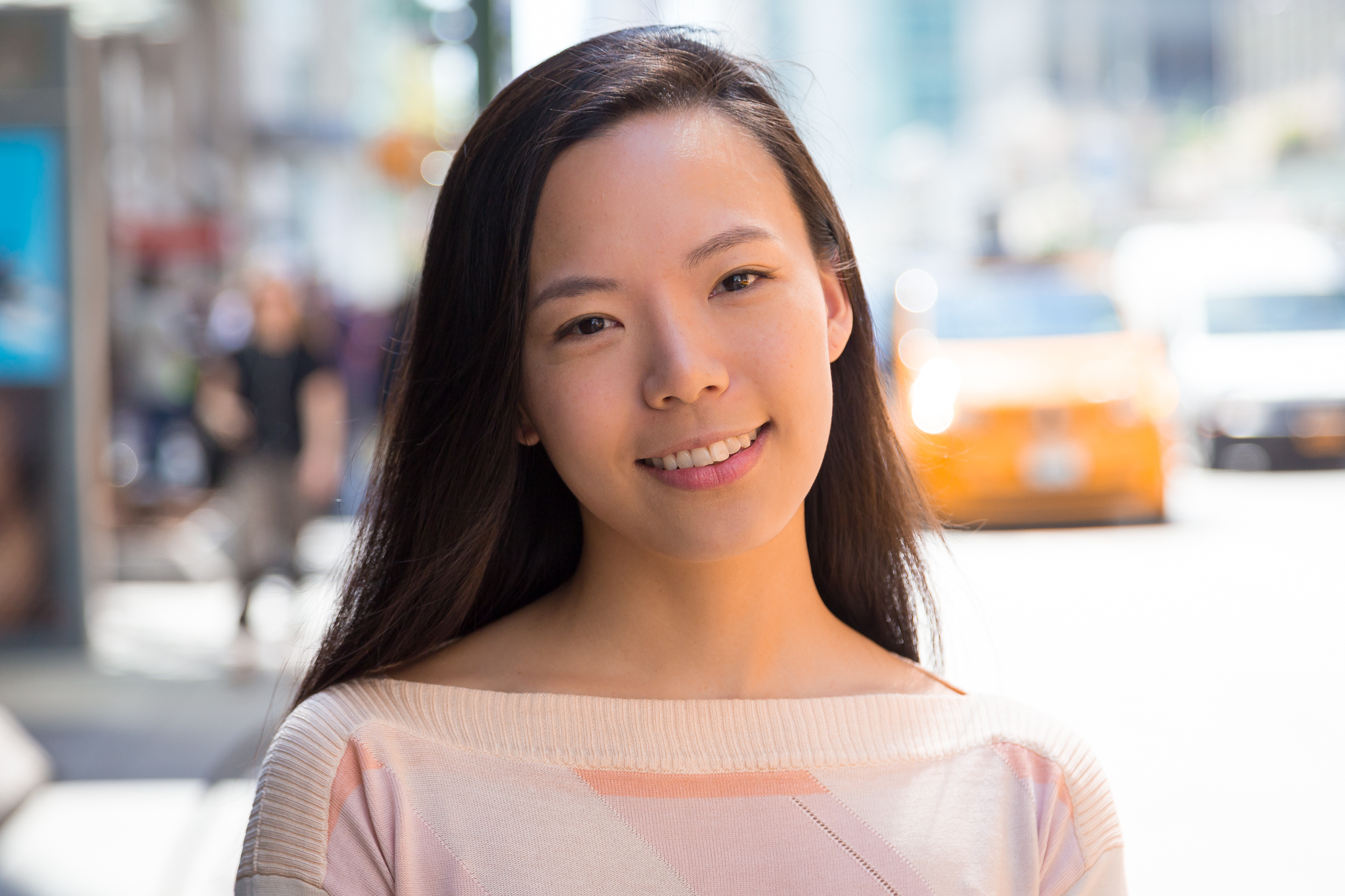 Hannah was born in Boston and was raised a faithful Red Sox fan while growing up in England, California, and South Korea. (Her freshman year at M.I.T. was richly rewarded with the first World Series in 86 years!) She moved to the city after college to study neuroscience but will readily admit that her Ph.D. is the third best thing that happened here, after Redeemer and her husband Topher. She and her husband currently live in Brooklyn where they cook lots of Korean and Tex-Mex, brew their own beer, and dream about owning a dog someday.
Cybele Silver
Sunday Operations Manager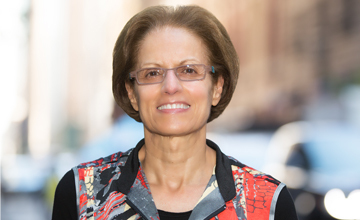 Cybele moved to the United States from Brazil in September of 1980. Since her Brazilian years, Cybele has been a devoted professional for the joy of her family and friends. She lived in Michigan for five years as a companion and enthusiastic supporter of her husband's education and ministry. In 1985, she came to New York City, serving administrative roles at John Wycliffe School, Advent Hope, and Redeemer Church. Having been with the church since its early years, she has developed a passion and compassion for the city and commitment to Redeemer's church planting vision. As a native Brazilian, Cybele is an avid soccer fan. "I enjoy the Brazilian salad buffet and ambiance at Plataforma Restaurant and also the juice and smoothies from Fresh Press."
Mary Cameron Taylor
Youth Ministry Manager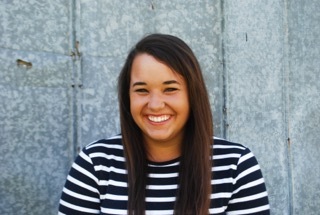 Originally from Atlanta, Mary Cameron Taylor moved to NYC January of 2017 after obtaining a Hospitality Management degree from Auburn University the December before. Upon moving to the city for a job in event coordinating, she quickly plugged in to Redeemer through joining a New Years Community Group that encouraged her to consider pursuing ministry as a potential career. With a love for investing in students, she joined the Redeemer East Side team in September 2017 as the Youth Intern and the next school year came on as the as the Youth Ministry Manager. In her free time she loves walking through the city, watching any and all Broadway Shows, cooking new dishes with friends, and planning events both large and small to intentionally build community.
Bruce Terrell
Executive Director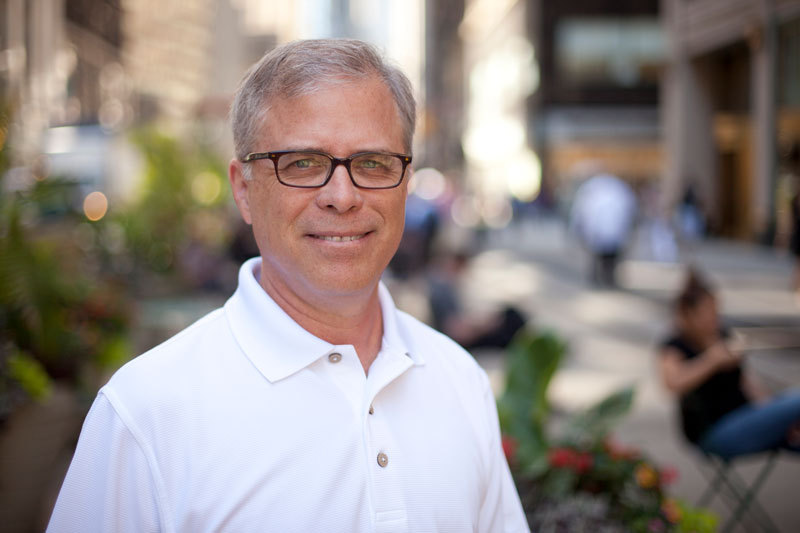 Bruce Terrell began serving as the executive director for Redeemer East Side in the summer of 2017. He also served as executive director of Redeemer Presbyterian Church from 2006 to 2017. Prior to joining the Redeemer team, he served for 20 years with Mission to the World (MTW), the foreign mission agency of the Presbyterian Church in America (PCA) denomination, the last 10 years of which he served as chief operating officer. Bruce served as the moderator of the PCA in 2013-2014. Bruce and his wife, Missy, recently celebrated 33 years of marriage, and they have two adult children. Missy is a counselor with Redeemer Counseling Services. As executive director of Redeemer East Side, Bruce leads the East Side staff team to help advance thriving ministries, including the anticipated new sites and new ministry center. Bruce and Missy love to travel internationally, explore NYC, and their newest and best pastime — enjoying their two grandchildren!
Lindsay Weidig
Worship Coordinator/Specialist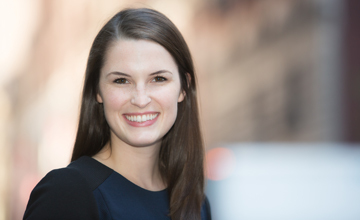 Lindsay has been a part of the East Side Team since 2012 and has enjoyed doing a little bit of everything in her various roles. She grew up in Dallas, TX and after studying Musical Theatre in College, she moved up to NYC to pursue her dream of being on Broadway. After 7 years in NY, she now lives in Denver and continues to work remotely part time while performing. Lindsay met her husband, Will, at Redeemer and they now have a new baby boy, Charlie.