YiLeen Ang
Missional Discipleship Administrative Assistant
YiLeen is originally from Malaysia, but has settled deep roots in New York, ever since she came to the city in 2010 to attend Parsons School of Design. Redeemer East Side was YiLeen's first church in New York City and was where she found clarity in her faith. As an Administrative Assistant at RES, she supports the staff and lay leaders by streamlining logistics and executing plans for various ministry programs and projects. YiLeen and her husband live in Elmhurst, Queens, where they enjoy having friends over, going out to enjoy delicious South East Asian food, and playing with their cat, Miso!
Jenny Barker
Children's Ministry Administrative Coordinator
Jenny is our Children's Ministry Administrative Coordinator. She provides administrative and communicative support for the children's ministry team. Jenny grew up in the south and moved to New York in 2016. Her passion has always been to be a part of a healthy church in a large metropolitan area. She enjoys being in community with her friends and painting. She also received an MA in Intercultural Studies from seminary in 2018.
Sabrina Booth
Early Education Coordinator
Sabrina is our Early Education Coordinator for the Children's Ministry. She is a native from Bronx, NY, who came to Redeemer in 2015 through the invite of a friend. She was immediately drawn to the numerous ministries that Redeemer had specifically, the children's ministry. Having the desire to teach children in her heart, she began as a nursery volunteer in April 2016 and then was hired as a Nursery Greeter in September 2016. When she is not working, she enjoys listening to music, spending time with friends and family, trying new foods, exploring the city and volunteering. She also has a Masters in Psychological Counseling from Teachers College, Columbia University.
Miriam Burns
Classical Music Director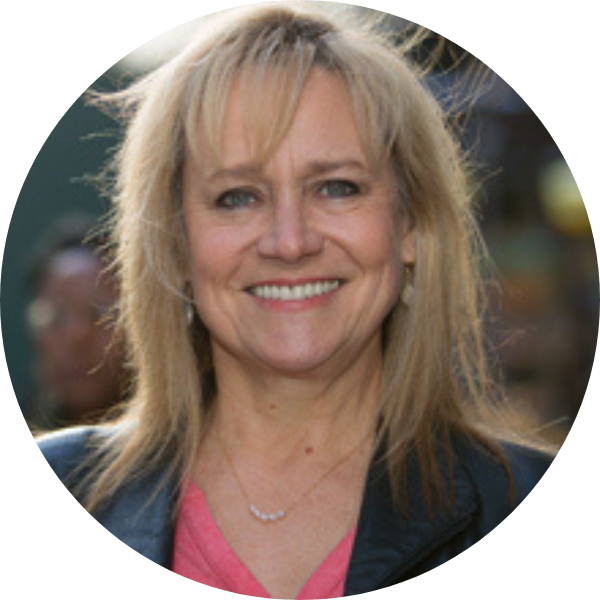 Miriam Burns has attended Redeemer since its inception in 1989, is the conductor of The Orchestra of the Redeemer since its beginnings in 1995, and has been on staff as music director of the East Side morning service since 2000. Music Director and Conductor of the Tysons McLean Orchestra of Northern Virginia since 2012, she formerly held the same title with the Tallahassee and Kenosha (WI) Symphonies. Miriam was also on staff with the New York Philharmonic as one of the cover conductors for eight years, having been invited as a result of a competitive audition. Serving under then music directors Kurt Masur and Loren Maazel, she was entrusted as an assistant conductor on call for countless specific, fully prepared programs under many guest conductors of international repute.
Kyle Chen
Pastoral Manager
Kyle has spent most of his life in the shadow of NYC, growing up in New Canaan, CT and then enjoying an extended stay in Princeton, NJ for college and seminary. During the COVID-19 pandemic, he ended up back home and loved ministering to young adults at his hometown church. But when Kyle's (then) soon-to-be-wife Samantha was accepted to NYU Law School, it was clear that it was time to move to New York. He joined the East Side staff in summer of 2021 and can't wait to find all of the quietest places in the city and try every kind of ice cream it has to offer.
Lyn Cook
Senior Director of Spiritual Formation and Care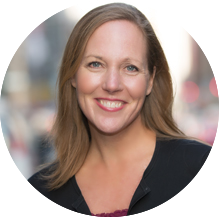 Lyn grew up in South Florida and moved to New York in 2008. One bright spot of her early days in New York was a Redeemer women's community group. The relationships and truth she found there were pivotal in her transition to life in the city and growth in her faith. Prior to joining Redeemer as a Community Group Director, Lyn worked in ministry with Cru for 14 years, serving in campus ministry in Alabama and East Asia and in New York with Cru City. She lives on the East Side with her husband, Clay, and daughters, Emma and Hope. Some of Lyn's favorite ES activities are running on the East River Esplanade and eating Sichuan food at Wa Jeal.
Iain Coston
Justice and Neighborhood Manager
Iain is a native of San Francisco, California where he grew up rooting for the (San Francisco) Giants, 49ers, and Warriors (yes, even before the Warriors were good). After moving to New York City in 2015, Iain immediately began attending Redeemer. By August of that year he had found one of his favorite jobs – working the Children's Ministry front desk at Redeemer WS. After working with the LSQ site from 2017-2020, Iain has now come aboard to do one of his favorite things: show how the love of God and His Word brings true justice and joy to all peoples. When he's not working you can find him dancing and telling inside jokes with his lovely wife.
Theresa Desrochers
Administrative Coordinator
Theresa grew up in Buffalo and then Hong Kong, before returning to the U.S. for college. She relocated to New York in 2005 and started attending Redeemer later that year. Theresa has worked in various ministry areas at Redeemer including with the short-term missions team and on Questioning Christianity — she joined the East Side team in 2021.
She met her husband, Brendon, through InterVarsity Christian Fellowship at Northwestern, and they enjoy volunteering together at IVCF retreats for the NY/NJ region. They attend Redeemer West Side and also lead and host a community group in Hamilton Heights. Theresa enjoys drawing, photography and watching sci-fi action movies, although she now spends most of her time checking out neighborhood playgrounds with her young son.
Charlie Drew
Interim Lead Preacher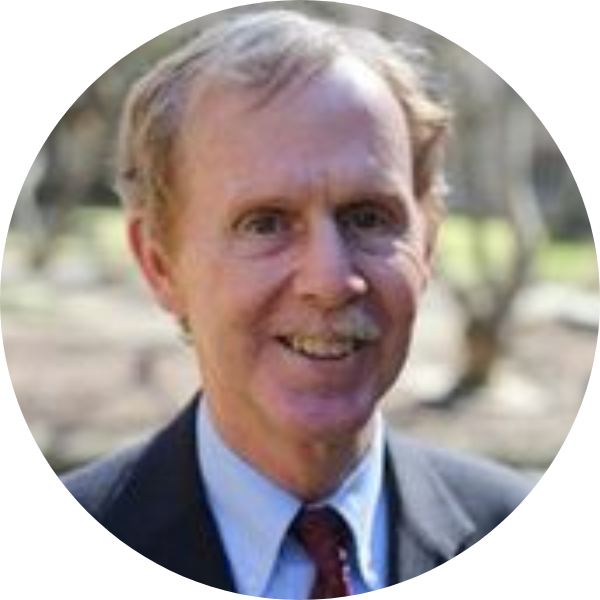 Charlie Drew is with us for the 2021-22 ministry year as our principal preacher while we conduct our search for a new senior pastor. He did his undergraduate work at Harvard and earned his M. Div. at Westminster Theological Seminary in Philadelphia. He has pastored churches in Charlottesville VA, Stony Brook NY, and the Upper West Side, where he founded Emmanuel Presbyterian Church in 2000 and from which he retired in 2017. Since retirement Charlie has taught pastors and seminarians at Redeemer City to City and served on the board of the Washington DC based Center for Christian Civics. Charlie has published "The Ancient Love Song: Finding Christ in the Old Testament," "A Journey Worth Taking: Finding Your Purpose in this World" and "Surprised by Community: Republicans and Democrats in the Same Pew". Charlie is married to Jeannie and has two children (his daughter Sarah played Dr. April Kepner on Grey's Anatomy for many years) and four grand children. He loves music, singing, and daysails regularly during the summer months out of Larchmont in lower Westchester.
Rich McCaskill
Assistant Pastor and Director of Missional Callings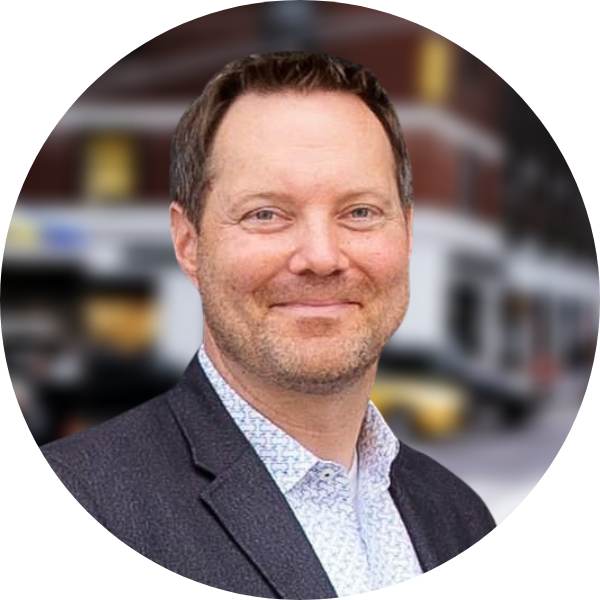 Rich is passionate about transforming disconnected individuals into a missional family and has a huge heart for those who aren't sure about the Christian faith. He holds an MDiv from Regent College in Vancouver, BC and is the author of Questioning Christmas. He had been living and ministering in the Seattle area for more than two decades prior to joining the East Side Team in August of 2021. After all those years in Seattle, he is curious to find the best cup of coffee in New York and to see how it compares. He and his wife Erin are both originally from Nashville, TN — fun fact: they were high school sweethearts who went to Junior Prom together! — and together they have five children.
Rozz Morehead-Strebe
Contemporary Music Director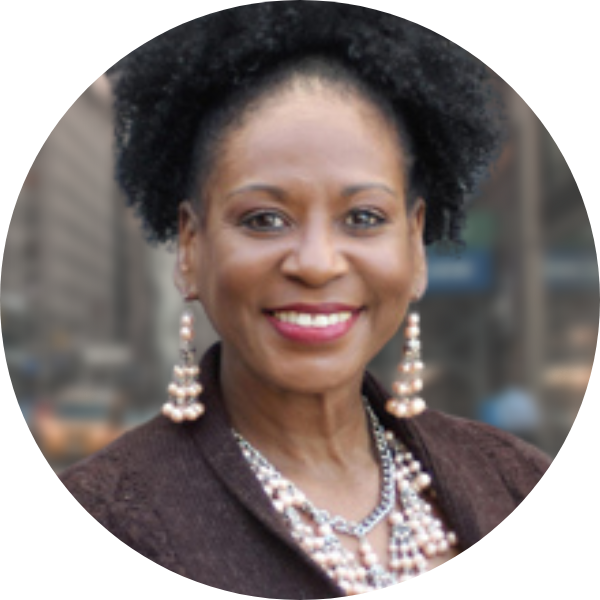 Rozz was born and raised in Kannapolis, NC, and began singing as a child at Mt. Calvary Lutheran church. After receiving her BCA degree from UNCC, she moved to New York to pursue a music career. She's appeared on Broadway in Once On This Island, Big River and Urban Cowboy, Off -Broadway and regional performances of Dreamgirls, Aida, Joseph, and Candide. She's recorded with Moby, Black 47, Grover Washington, Eartha Kitt and as a back-up singer for Diana Ross, Ben E. King, and Maxwell and many others. She's performed with symphony orchestras, corporate clients, and many wedding and club date bands over the years, most recently as a featured vocalist for JK Entertainment. She served 10 years as Music Director at All Souls Community Church in Suffern, NY starting as a church plant in 2009, and for 5 years as a Deaconess from 2015 to 2019.
She came to Redeemer in 2003 when Tom Jennings asked her to sing at a West Side Evening Service. She lives in Fort Lee, NJ, her "Upper West Side" home just on the other side of the river with her husband Vince Strebe whom she met when he was hired as the Master Plumber to renovate her kitchen in 2016. They were married in August of 2017. Rozz is overjoyed to share her gospel/R&B roots as Music Director for the East Side evening service. She can be heard on several episodes of The Wonder Pets including "Off To School," "Meet the Beetles" and "The Rat Pack," and she co-wrote the title cut "Home For Christmas" on the NSYNC Christmas album.
David Park
Ministry Assistant for the Youth
Born and raised as a proud Jersey boy, David embraces all New Jersey stereotypes. After obtaining a degree in Mathematics and Economics from Rutgers University, David spent a number of years working in technology and finance. At the beginning of 2020, he left banking to pursue vocational ministry. He is currently pursuing his MABS from Reformed Theological Seminary, NYC. David has a heart for the marginalized, especially the orphaned, knowing that he has been adopted into His family as a son.
You can find David going on coffee tours in the city and eating too much pizza with the youth of East Side. In his free time, David enjoys all things involving a racquet, volleyball, and debating hot takes with friends.
Hector Sanchez
Assistant Pastor and Director of Justice and Cross-Cultural Community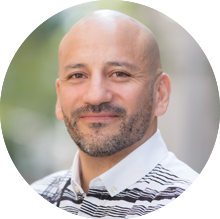 Hector was born in Ecuador, and grew up in Flushing, NY. He loves history, learning about cultures, and traveling with Erica, his wife. They recently welcomed their second child, Grace Lucy, who along with her big brother, Hector Fernando III, aka Dito, make up their little family. Hector has been at Redeemer since 2009 and is serving as Assistant Pastor and Director of Justice and Cross-Cultural Community. He graduated from Reformed Theological Seminary, NYC.

Lindsey Schultz
Children's Ministry Director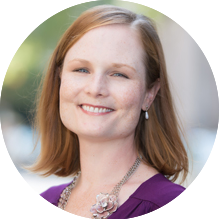 Originally from Ohio, Lindsey is a drama graduate of New York University. After graduation, she performed professionally Off-Broadway, on screen and in national educational tours working with schools across the country. Lindsey began attending Redeemer in college, and began working in the children's ministry in 2010 serving in multiple roles along the way. Redeemer's family community has been such an integral part of her spiritual journey and life in New York, and she is committed to helping support families as they follow the call to plant roots and raise their children in the city. Lindsey married her high school sweetheart, Todd, and they are raising four little New Yorkers, Alexander, Emily, Elliot, and William in Astoria.
Cybele Silver
Sunday Operations Manager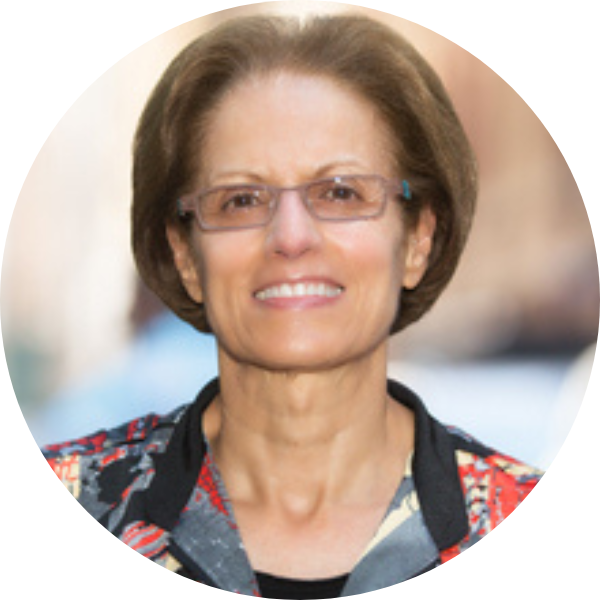 Cybele moved to the United States from Brazil in September of 1980. Since her Brazilian years, Cybele has been a devoted professional for the joy of her family and friends. She lived in Michigan for five years as a companion and enthusiastic supporter of her husband's education and ministry. In 1985, she came to New York City, serving administrative roles at John Wycliffe School, Advent Hope, and Redeemer Church. Having been with the church since its early years, she has developed a passion and compassion for the city and commitment to Redeemer's church planting vision. As a native Brazilian, Cybele is an avid soccer fan. "I enjoy the Brazilian salad buffet and ambiance at Plataforma Restaurant and also the juice and smoothies from Fresh Press."
Jessica Su
Formation & Care Coordinator
Jessica attended Redeemer from 2000-2016, up until she moved to Westchester (no, it's not upstate New York). She joined Redeemer staff in 2017, first working on a Redeemer-wide discipleship initiative and then dedicating her time to East Side Community Groups, classes, membership and the Diaconate. Her background in online media (working at Gourmet and Travel + Leisure and being a software tester) allows her to navigate both communications and technology at Redeemer. When she's not working, she enjoys eating Nutella, hiding vegetables in dessert and ice skating.
Mary Cameron Taylor
Youth Ministry Manager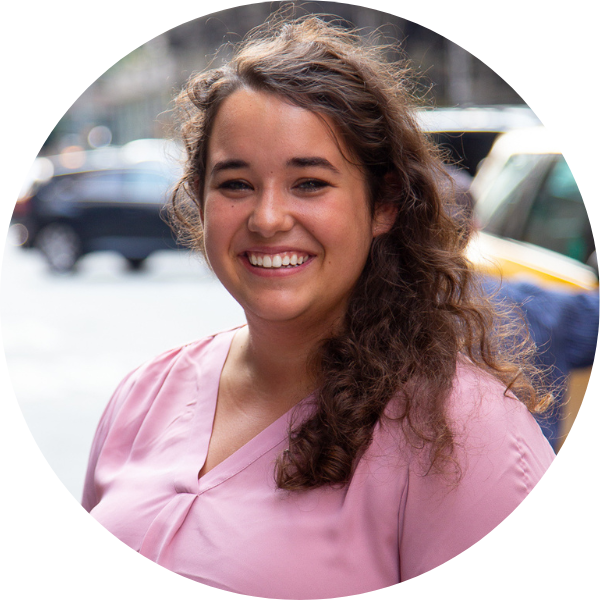 Originally from Atlanta, Mary Cameron Taylor moved to NYC January of 2017 after obtaining a Hospitality Management degree from Auburn University the December before. Upon moving to the city for a job in event coordinating, she quickly plugged in to Redeemer through joining a New Years Community Group that encouraged her to consider pursuing ministry as a potential career. With a love for investing in students, she joined the Redeemer East Side team in September 2017 as the Youth Intern and the next school year came on as the as the Youth Ministry Manager. In her free time she loves walking through the city, watching any and all Broadway Shows, cooking new dishes with friends, and planning events both large and small to intentionally build community.
Bruce Terrell
Executive Director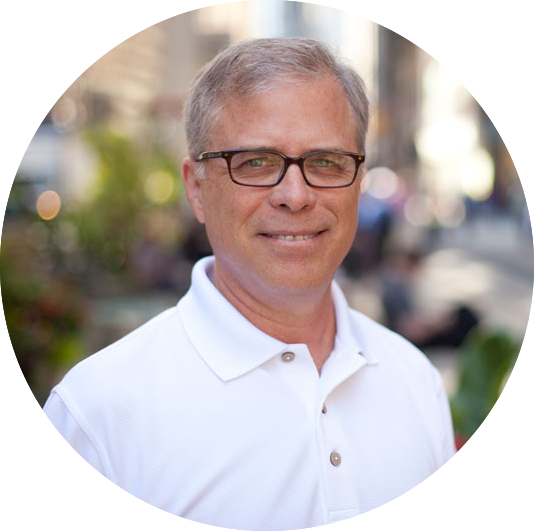 Bruce Terrell began serving as the executive director for Redeemer East Side in the summer of 2017. He also served as executive director of Redeemer Presbyterian Church from 2006 to 2017. Prior to joining the Redeemer team, he served for 20 years with Mission to the World (MTW), the foreign mission agency of the Presbyterian Church in America (PCA) denomination, the last 10 years of which he served as chief operating officer. Bruce served as the moderator of the PCA in 2013-2014. Bruce and his wife, Missy, recently celebrated 36 years of marriage, and they have two adult children. Missy is a counselor in private practice. As executive director of Redeemer East Side, Bruce leads the East Side staff team to help advance thriving ministries, including the anticipated new sites and new ministry center. Bruce and Missy love to travel internationally, explore NYC, and their newest and best pastime — enjoying their three grandchildren!